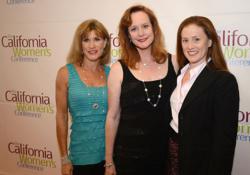 Long Beach, CA (PRWEB) September 11, 2012
Women's roles have changed on television as much as they've changed in society, since the women of Walton's Mountain entered the lives of TV audiences around the world. The Lessons from the Mountain include remarkable shifts and dramatic reflections of women's growth, inside the home and in all aspects of society, and the Women of Walton's Mountain can explore them all with you.
These remarkable women will share their professional knowledge and life experience, in a panel illuminating human issues including bigotry, death, sex, ageism, political, feminism, and the mother-daughter dynamic - all the Lessons of the Women of Walton's' Mountain.
Judy Norton began acting the age of five, and in 1971 won the role of Mary Ellen in the TV movie that served as the pilot for "The Waltons" TV series. In addition to screen and stage acting, Judy is a member of the artistic team of Texas Family Musicals, and spent eight years as co-artistic director for two theatres in Canada, as writer, director, producer and performer. Her musical career includes singing and songwriting, and USO tours, and she's the proud holder of two skydiving world records.
Mary McDonough played Erin Walton for a decade, and grew up to be an award-winning actor, writer, director, author and healer. Fans have seen her on "The New Adventures of Old Christine," "Will and Grace," "ER," "Boston Legal," and "The West Wing." Her work has earned national awards from several charities and corporate boards, including Young Artists United, the Lupus Foundation of America and the American Heart Association. McDonough spent ten years lobbying Congress on behalf of women's health, and became a certified coach and public speaker. She has recently released a memoir titled, "Lessons From the Mountain: What I Learned From Erin Walton."
Kami Cotler is best known to audiences as "Elizabeth Walton," the youngest daughter in the Emmy award-winning television series. After ten years as a child actress, Kami pursued a career in an alternative education program for at-risk rural high school students before returning to Los Angeles. She is currently the founding principal of Environmental Charter Middle School, part of a network of free public schools in underserved south Los Angeles that prepares students for four-year colleges.
NOTE: For more information about the "Women Influencing Legistation" and other celebrated panels and speakers, please visit http://californiawomensconference.com/program/program-at-a-glance Tickets are available at http://www.CaliforniaWomensConference.com.
About the California Women's Conference: The California Women's Conference (CWC), is an annual non-partisan event, and was created in 1985 by then-Governor George Deukmejian, to address the high failure rate among women-owned businesses by giving women entrepreneurs greater access to funding and other helpful resources. Selecting the city of Long Beach as the event's host, city officials and businesses quickly became enthusiastic supporters. Then-First Lady Gloria Deukmejian assumed responsibility for the conference, which became known as the California Governor and First Lady's Conference. Since then, the CWC has always attracted a highly respected and celebrated list of speakers. Today, the tradition of enthusiastically serving women-owned businesses continues under the stewardship of Michelle J. Patterson, CEO of EventComplete.