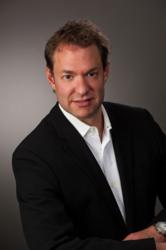 "We've noticed our clients seem more engaged when they are part of the Facebook community," said Michael Niren, founder of N&A. "So we were looking for ways to make our Facebook fan page more interesting."
Toronto, Ontario (PRWEB) September 11, 2012
The award winning immigration law firm Niren & Associates is taking their commitment of aiding those facing immigration challenges one step further by launching their first Facebook contest where someone could win up to $5000 worth of immigration legal services.
The contest starts on Sept 11, 2012 and ends on Sept 30, 2012 where one lucky person will be awarded the being the winner.
To enter into this contest, you would need to go to Niren & Associates Facebook Page here. The contest details are very simple and easy to follow, all you need to do is 'Like' their page and share your story. There are some conditions you need to adhere to, so be sure to read the terms.
Niren & Associates is finding new ways to fit into the new world of social media. The site is utilizing giants like Facebook, YouTube and Twitter to connect users and build community.
"We've noticed our clients seem more engaged when they are part of the Facebook community," said Michael Niren, founder of N&A. "So we were looking for ways to make our Facebook fan page more interesting."
Currently Facebook has 950 million users worldwide; growth hot spots for the social giant are currently in Asian countries like India, Japan, South Korea, and Viet Nam (all places where people are looking to migrate from to Canada and/or the US. Although the United States and Canada are where 80% of Facebook's users come from, also according to Forbes.
About Niren & Associates
Niren & Associates is an Immigration Law Firm who practices Canadian and US Immigration. Their team has over 30 years of combined experience and their services include:
Canadian Immigration Services:
● Family Sponsorships
● Work Permits
● Corporate Immigration
● Canadian Experience Class Applications
● Humanitarian and Compassionate Applications
● Immigration Hearings and Appeals to the Federal Court
● Study Permits
● Visitor Permits
● Provincial Nominee Program
● Criminal Inadmissibility Cases
● Refugee Claims
US Immigration Services:
● US Work Visas such as TN, L-1, E-2, H-1B Visas
● Green Card applications
● Family Sponsorships
● US Waivers and U.S Border Problems
● Business and Corporate Immigration
● Visitor Visas to the USA
Niren & Associates is quickly becoming one of North America's largest immigration firms with offices in both Canada and the USA. The legal team has assisted thousands of people from around the world to successfully visit or move to North America.