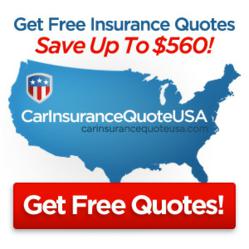 Richmond, VA (PRWEB) September 11, 2012
CarInsuranceQuoteUSA.com launched earlier this month to a great reception from visitors across the United States. With an easy to use quote system that offers consumers a quick way to connect with the top providers in their area, site owners are proud to announce savings of over $500 per year for many of their visitors.
Savings of up to $40% on car insurance.
Besides providing an intuitive car insurance comparison tool, site owners feel strongly that most savings come through educating the consumer. "Although many people are doing their best to pinch pennies where they can, the average American simply isn't aware of many new insurance rules and policies that could save them hundreds." reported a representative of the site.
There's no doubt that many consumers need to take more time to compare quotes. The site owners are confident that through the content they release to be featured on online publications such as Business Insider, Yahoo News and many other leading national sources that the more knowledge the consumer is armed with the more possibilities for savings.
"It's not just about providing the right tools but also the strategies to use the tools to their advantage. We focus on ease of use of our site so our visitors can get off to a good start which in most cases lead to big savings."
Owners of the CarInsuranceQuoteUSA.com site also recently decided to launch their new sister site InsuranceSearchUSA.com which allows consumers to check quotes in 3 other major areas of insurance. Life, Home, and Health insurance quotes can easily be compared now allowing people to maximize their savings in many areas of their life.
Dedicated to focusing on the American consumer, the site owners promise to provide many more tools and articles to help people save in the coming months.
To try out the site today please click here: CarInsuranceQuoteUSA.com