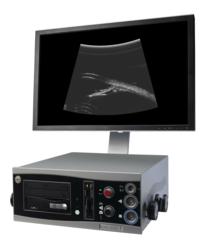 The course will include sessions on all different modes including; biometry, posterior B scan and UBM. It will be a great opportunity to gain hands-on experience, as well as learn from experts in the field
Harlow, Essex (PRWEB UK) 11 September 2012
The date has now been confirmed for the 9th Ellex European Eye Cubed Training Course. Haag-Streit UK, as the official UK distributor for Ellex products, has been chosen as the partner for this training course, which will be held in London on Saturday 3rd November 2012.
The course will be held at the Arora Hotel in Heathrow to enable European delegates to access the venue easily.
The finalised agenda for the course includes practical workshops and lectures from key speakers on topics such as; oncology, vitreoretinal pathologies, the use of UBM in diagnosing glaucoma and a clinical cataract session.
Speakers for the event are confirmed as; Professor Bertil Damato, Consultant Ophthalmologist, Royal Liverpool University Hospital, Dr Hatem Atta, Consultant Ophthalmic Surgeon, Aberdeen Royal Infirmary, Dr Andrezj Dmitriew, M.D. Poznan University of Medical Sciences, Poland and Dr Michel Puech, M.D. VuExplorer Institute, Paris, France.
Jacqui Kenyon, Product Manager for Ellex said, "The course will include sessions on all different modes including; biometry, posterior B scan and UBM. It will be a great opportunity to gain hands-on experience, as well as learn from experts in the field."
The price for the event is £50, which will include lunch, and there is an early-bird discount for attendees who reserve a place by 30th September 2012.
To book your place, please register online at http://www.ultrasound.ellex.com. For more information contact Jacqui Kenyon on 07836 749164 or, alternatively, email jkenyon(at)haag-streit-uk(dot)com.