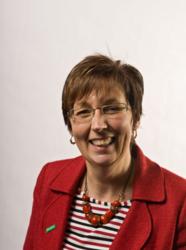 ...we need to learn to listen better and understand the effect our drinking, or the drinking of others, is having on young people - and moderate our behaviour
(PRWEB UK) 11 September 2012
The national charity, which wants to achieve a society free from problem alcohol and drug misuse, is responding to research from the Children's Commissioner for England, which suggests more than 90,000 babies in the UK live with a problematic drinker.
According to the figures, more than a fifth of all children in the UK (around 2.5 million) are living with a hazardous drinker.
The report, called 'Silent Voices– Supporting children and young people affected by parental alcohol misuse' – has been published today by the Office of the Children's Commissioner (OCC) to highlight the extent of the problem.
Speaking on The Breakfast Show with Gaby Roslin and Paul Ross on BBC Radio London this morning, Debbie Bannigan, Swanswell's Chief Executive, said it was a very timely report.
'We work with a lot of adults that don't understand their drinking caused a problem until it had gone a lot further than they expected it would.
'In these same households, there are children who are trying to make sense of the drinking habits of the grown-ups around them.
'One of the things that struck me about the report is that children say they have a sense of incongruence between their experience of living with an adult who regularly and routinely drinks, and society's attitude to drinking, which tends to portray it as something humourous, something that's acceptable, something that's fun.
'Their lives are not fun when they are living with someone who is regularly drinking to excess.
'The children in the report say they're having to deal with the fall out of their parent's drinking and they don't know what to do, they don't know who to turn to and they haven't got places to go to talk about this.
'They also don't want to expose their parents to the stigma of being labelled as a drinker, so I think as professionals or anyone coming into contact with children as parents or friends, we need to learn to listen better and understand the effect our drinking, or the drinking of others, is having on young people - and moderate our behaviour. '
The report also urges the government to train the relevant authorities to spot the signs of alcohol misuse in families earlier.
Debbie added: 'We work with a lot of adults who have long term issues with alcohol misuse and there's no doubt that many of their drinking habits formed from their experiences as children.
'In fact, a number of people we have done research with have told us they started drinking at problem levels in their teens, often early teens, and they didn't recognise this as a problem because it was normal in their own household – so what the parents do is often passed on to their children.'