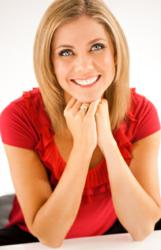 It is important to remember that; that you are a human being behind this business and you have to show that from time to time.
Sydney, Australia (PRWEB) September 20, 2012
Twitter is one of the world's largest socializing platforms and although its intent was never to become a social network, it has become so. Twitter was initially a sort of SMS service, which in the online world, is very similar to socializing.
But that doesn't mean that Twitter does not represent an attractive means of staying in touch with clients or of luring them into reading about products and offers. Therefore, the platform offers good shelter for information – but attention needs to be paid on the sort of information people share, because on Twitter everything is public.
Internet Marketing expert Fiona Lewis has already seized the importance and relevance of this social network and she has been searching for someone to help her explain the Twitter movement to other savvy entrepreneurs. This is how she found Twitter expert Ken Burgin and together they have comprised a new podcast episode for the Mumpreneurs Online community.
Ken Burgin suggests that Twitter is a great means of communication for extroverts, but it is also a great tool for introverts, because of the way in which it can help them establish themselves as authorities in their field. "A lot of people are introverts: the sheer volume of info is not the part of Twitter that really appeals to me. I know some people who use it in a conversational back and forward.", says Ken. "I need to be an authority in my field and that means I have to be absolutely up with the latest information and Twitter is a great tool for that for me."
Twitter is the social platform where the freshest news appears first, so it is a valuable tool for everybody who needs to stay up to date with the latest events in their niche. By following the right persons, business owners and entrepreneurs altogether are able to find out about updates, news, changes and events that are going to take place in their branch.
As for how entrepreneurs can attract more followers on their side, Fiona Lewis has some valuable tips for them. "I find the market leaders within my niche, connect with them, and then make sure that I'm re-tweeting and commenting on their posts", she says, "with the strategy in mind that the many thousands of people who are following them are going to take notice of what I'm doing. That's the strategy I find it works when trying to bring people across from other market leaders."
During the podcast, Fiona Lewis draws attention on the right ways to use social media, Twitter included. "I think that within Social Media we have to remember that it is a social platform, so therefore, socialize. But you have to approach it from the point of view that you are not there to take rather than to give.", she says. "These are two little things that I keep in front of my mind when I'm using with Social Media and I know that a lot of people forget about that. We can't take away the human side of what Social Media is really about."
Internet Marketing expert Fiona Lewis also highlights the importance of socializing in order to achieve success on social platforms. She suggests business owners should share a bit of their human side, because "it's good to show a little bit of your personality as well, especially on business pages.", she says. "Because I showed a little bit of the real side of Fiona it actually got a bit of interaction going. It is important to remember that; that you are a human being behind this business and you have to show that from time to time."
About Fiona Lewis
Fiona Lewis is a busy internet marketer, entrepreneur and mum of three. Since 2008 she has been working in the online environment, offering her expertise to savvy entrepreneurs and marketing for small to medium-size businesses.
Her background recommends her as a wise former teacher and she kept some of her teaching skills in her online activities. She is the main Mumpreneur of Mumpreneurs Online, helping mums all across Australia start their own home-based businesses through workshops such as the Ultimate Web Blueprint.
She is a published author (Mumpreneurs Online: Exposed) and also runs other online businesses such as Super Savvy Business and Mentoring Mums Online.
Find out more information about how to use Twitter as a marketing tool by accessing Mumpreneurs Online and listening to the podcast.