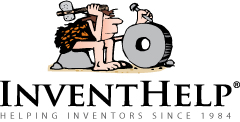 Pittsburgh, PA (PRWEB) September 14, 2012
InventHelp®, America's largest invention submission company, announces that one of its clients, an inventor from Illinois, has designed a device that would help to repair a rotting fence. This invention is patented.
The "Smartin System" would help to provide a quick and easy way to support a fence that has started to lean because of rotting wood. It could eliminate the need to replace a wooden fence post that has rotted at the ground level, and could prevent having to replace the entire fence. The invention would save time, effort and money, and is designed to ensure that the fence lasts an additional 10-15 years.
The invention would consist of a galvanized ridge pipe measuring 8-feet long. The pipe is bent at a 45-degree angle in the center, and the top of the pipe is a cap. The pipe would be attached to the fence via screws, and the screws fit into pre-drilled holes on the pipe. To fix the fence, the user must first create a temporary support for the leaning fence, and then stand the pipe next to the wooden post to determine where the hole should be dug. After placing the pipe in the desired location, the user would fasten it to the wooden post using the included screws. Then, using mixed concrete, the individual pours the concrete into the hole around the pipe. After 24 hours, the user removes the temporary support holding up the fence, and then back fills the hole.
"My fence was leaning over because the wooden posts had rotted," said the inventor. "I didn't want to have to replace all of the posts, so I came up with a way to strengthen the existing posts."
InventHelp® is attempting to submit the invention to companies for review. If substantial interest is expressed, the company will attempt to negotiate for a sale or royalties for the inventor. For more information, call Dept. 10-CIL-3187 at (800) 851-6030.
Manufacturers interested in reviewing additional inventions and new product ideas can contact InventHelp's marketing partner Intromark by filling out an online request to review new product ideas here.
# # #