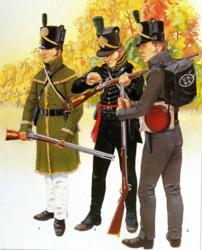 Dr. David Butters provides a local perspective in his recently released The Insolent Enemy
Brockville, Ontario (PRWEB) September 17, 2012
An exciting evening focused on the War of 1812 is part of this year's Thousand Islands Writers Festival schedule. The evening includes readings and signings by two authors, Dr. David Butters and James Laxer, who have released new books on the conflict. In addition, music will be provided by a local ensemble, which has developed an 1812 era repertoire.
The date to remember is Friday October 12th at Brockville Collegiate Institute auditorium beginning at 7:00 p.m.
"We have a great evening planned", says festival president Doreen Barnes. "It seemed only appropriate, in a city named for General Sir Isaac Brock that we devote an evening to the commemoration of that war."
The two authors scheduled to appear approach the history of the war from two vastly different perspectives. James Laxer's Tecumseh and Brock is a study of the unlikely friendship between the charismatic Shawnee war chief and leader of the native confederacy and the aristocratic defender of Canada and protector of the British Crown.
Dr. David Butters provides a local perspective in his recently released The Insolent Enemy. The book uses a historical fiction approach to deal with the military career of Captain Benjamin Forsyth, who led the American raids on Gananoque in 1812 and Brockville in 1813 and was one of the early American heroes in the conflict.
Adding to the authentic1812 atmosphere will be Fiddlers Plus and their repertoire of 1812 tunes, especially added for the 1812 Commemoration.
Tickets for the event are $15. More information can be found at the Festival website http://www.tiwfestival.org. Ticket information and requests can be directed to info@tiwfestival.org."
Contact:
Doreen Barnes, Thousand Islands Writers Festival Chair
Tel. (613) 345-3365
E-Mail doreen.barnes(at)tiwfestival(dot)org
Russ Disotell, Thousand Islands Writers Festival Vice-Chair
Tel. (613) 342-0793
E-Mail rdisotell(at)tiwfestival(dot)org