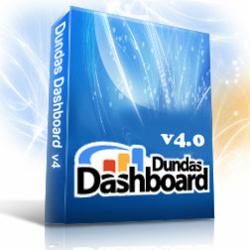 hundreds of requested improvements across the application, an overall performance boost, and the ability to view from mobile and tablet devices using our HTML5 viewer and mobile applications
Toronto Ontario (PRWEB) September 11, 2012
Dundas Data Visualization, a Canadian-based global leader in data visualization software and consulting, launches Version 4.0 of Dundas Dashboard today. Building on over 20 years of success in developing data visualization technologies, Dundas continues to expand and enhance their position in the business intelligence stack.
Dundas CEO, Troy Marchand is pleased to announce Dundas Dashboard Version 4.0.
"Version 4.0 marks a major milestone for Dundas Dashboard. We continue to listen to our customers and the new release has hundreds of requested improvements across the application, an overall performance boost, and the ability to view from mobile and tablet devices using our HTML5 viewer and mobile applications."
Some key changes in Version 4 include:

Mobile Browsing. The HTML5 powered Dundas Explorer works directly inside mobile browsers with no installation required. Users can tap on any metric to drill down to a fully interactive report.
New Visualizations. The extended library of data charts and reporting tools ensures that Dundas Dashboard will meet any custom requirements.
More design power than ever. The Dundas scripting engine, has been enhanced so your data visualizations can be adapted for almost any purpose.
Connect to almost any data source. Dundas connects to more data sources (including Salesforce, Microsoft Dynamics and Google Analytics) than any other product on the market.
Mr. Marchand continued "We are constantly looking for feedback from our customer base, and that feedback mixed together with a healthy dose of innovation resulted in a very exciting version of Dundas Dashboard".
For more information on Dundas Data Visualization, their services, and Dundas Dashboard 4.0. Visit: http://www.dundas.com.