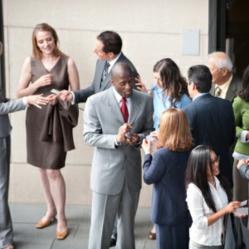 High Wycombe, Buckinghamshire (PRWEB UK) 12 September 2012
Originally the C3 Club, Logistics Network re-branded and re-launched the already popular networking group in January 2012 with astounding results. Logistics Network has also seen a rise in membership requests from international logistics and supply chain professionals which led the organisers to look to expand into Europe during 2013.
The latest meeting, to be held at The Bird in Hand, Knowl Hill, Reading on 27th September has seen places being snapped up within hours of going on sale. This is down to the popularity of the speakers as well as new group discussions which make for lively debate as well as offering a unique place to network and discuss ideas with industry peers.
This month will see industry leaders from a top B2C parcel carrier and a City Same Day Courier company. The meeting will be looking back at how delivery continuation was managed during the recent Olympic and Paralympic games as well as how parcel carriers can manage the Christmas Peak more effectively.
Members meet up three to four times per year. Membership is free to join for Professionals and Directors within logistics, supply chain and delivery industries thanks to its sponsor, Skillweb and offers the ability to discuss ideas year-round through forums and discussion groups.
There are still a few places left for the September meeting – to find out more please visit the logistics network site here.
About Logistics Network
Logistics Network is a not-for-profit organisation that promotes and advances industry discussion in a private environment for professionals working within logistics, supply chain and delivery organisations. Originally set up as the C3 Club in 2007 by Paul Ridden, managing Director of Skillweb, it became Logistics Network in January 2012. Membership is free, but on a qualifying basis only.