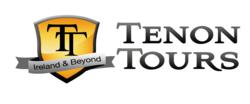 We see our model as the future of individual and group travel abroad, attracting a wide variety of travelers
Stonham, MA (PRWEB) September 12, 2012
Inc. magazine, a national business publication based in New York City, released its annual list of the 500 fastest growing privately held companies in the U.S., the Inc. 500, in September. Tenon Tours, a Stoneham-based travel company, founded in 2007 and specializing in planning and booking customized group tours to Ireland and Scotland, was named No. 1 in Inc.'s travel category and No. 200 overall.
Bryan Lewis, Tenon Tours' president, notes, "It's a great honor to be ranked in the Inc. 500. Our business model of providing customers with the security of pre-booked transportation and accommodations, combined with the freedom to spend their vacation time the way they wish, has proven immensely popular. Our sales have increased an average of 150 percent every year we've been in business, and nearly all of our growth has been organic. We see our model as the future of individual and group travel abroad, attracting a wide variety of travelers who want more flexibility than traditional escorted tours allow."
Inc.'s annual rankings embody an inclusive look at the most significant sector of America's economy – independent business owners.
Tenon Tours grew its sales from $139,826 in 2008 to $2.7 million in 2011, while early estimates show revenues of nearly $5 million for 2012. It has added 10 employees to its workforce in the past three years.
Tenon recently hosted nearly 1,000 travelers on its Emerald Isle Classic tour, the centerpiece of which was the Notre Dame vs. Navy football game held in Dublin in September. It was their largest group tour to date.
"We're looking forward to further growth in 2013 with our expanded tour offerings in Scotland and the rest of the U.K.," Lewis says.
"The Gathering," a year-long celebration of all things Irish, including special events showcasing Ireland's natural beauty, culture, history and entrepreneurial spirit will be the focal point of several of Tenon's 2013 tour offerings.