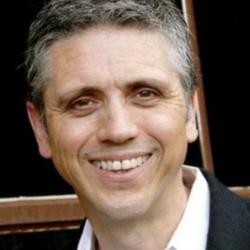 Our newest TOWER release allows even more customization as schools wish to implement evaluations utterly consistent with agreed measures and processes.
Nashville, TN (PRWEB) September 12, 2012
While teachers unions and school board debate contracts, the current Chicago Teachers Union strike has highlighted issues related to teacher evaluations, as the Wall Street Journal has recently reported. Among their chief concerns are the measures and processes related to teacher evaluation. The rubrics used to measure teacher performance in classroom observations, and even the processes involved in observations and evaluations are examined, debated, and negotiated – often at the local school board and state-wide levels. As new technologies are injected into the evaluation process, the virtualized versions of teacher observations must reflect legacy standards and processes agreed upon years before mobile devices were available.
"Our latest release of TOWER Mobile for teacher observations has broadened and extended TOWER's customization features to address virtually any process," says Randall Dennis, Chief Strategy Officer for RANDA Solutions. "Our solution has always allowed districts and states to utilize their own rubrics and walkthrough forms, so we have been rubric-agnostic from TOWER's inception. We have had a number of workflows available to schools, so they can choose one that is compliant with agreements they've made with unions. Our newest release allows even more customization as schools wish to implement evaluations utterly consistent with agreed measures and processes."
Dennis cites at least two recent metropolitan and state implementations where TOWER's observation workflows were adapted to comply with union and board requests. "In both cases, the virtualized versions of observations needed to be amended to align with agreed practices. The districts and unions pointed out the needed change. Their implementations of TOWER were modified to their satisfaction within 48 hours," says Dennis.
RANDA's patented TOWER Mobile solution for iPad and Android represents substantial advances in the ease, speed, and accuracy of teacher observations. Observer-users have noted that their ability to observes teachers and teacher-student interactions have radically improved as they abandon three-ring notebooks, clipboards, and file folders for TOWER's simple user interface with prompts. RANDA's focus on improving administrative workflows saves principals, administrators, and superintendents untold hours as results of observations are automatically reported however the district prescribes – even automating resulting scores to state-level agencies.
Even technophobes have found the transition to TOWER Mobile smooth and intuitive. People who have never touched an iPad or Android tablet are using the solution within minutes of training. Workflows can be so customized to the client's business rules that it is not only easy, but difficult for observers and administrators to deviate from agreed workflows. "I like to think we provide a highly-automated, virtualized measuring stick. Our clients, in cooperation with their unions, can provide us the measure methods and units - whether English system or metric," says Dennis.
About TOWER System and TOWER Mobile
RANDA's TOWER System (Teacher Observations, Walkthroughs, Evaluation and Reporting) was written with educators for educators, with the benefits they wanted the most:

Paperless. Observers and administrators save time. Observation quality and accuracy improves. Data is accessible and usable.
Manageable. Straightforward observation and walkthrough scheduling. Trouble-free progress monitoring.
Easy! Simple to learn. Simple to operate.
Mobile. Synchronization to TOWER Mobile native apps offer complete mobility and security without 100% Wi-Fi coverage.
Rubric agnostic! Flexible, to change as states' requirements change.
About RANDA Solutions
RANDA Solutions is an INC. 500 software firm based in Nashville, TN serving the education sector. RANDA acquires, manages and utilizes data providing administrators and teachers a variety of education intelligence: Student Data (student identification, student demographics, summative and formative assessments, student growth, course completion, and college readiness), Educator Data (educator identification, educator demographics, professional development/continuing education, teacher student data link, value added assessment alignment, and teacher effectiveness), and Third-party Data (community demographics, school climate, early warning data, etc.). Historical and live data reporting, along with additional customized content, is delivered via RANDA's secure web portals and integrates seamlessly with RANDA's cross-platform mobile applications for iPads and Android devices.