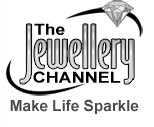 this was an opportunity too good to turn down and I'm looking forward to getting acquainted with the viewers who share that knowledge and passion
(PRWEB UK) 12 September 2012
Starting Thursday 13 September, veteran broadcast television presenter James Gardner will be joining the air line up on one of the UK's largest jewellery retailer networks.
The Jewellery Channel (TJC) broadcasts to more than 30 million homes in Britain and the Republic of Ireland alone. With the world's widest range of gemstone based jewellery and 15,000 varieties of luxury creations on offer, as well as host of designer brands whose creations are often to be seen adorning celebrities, the TV network has a strong fan base.
As part of a conglomerate that manufactures and handcrafts jewellery themselves, TJC is also popular for cutting out 'the Middleman' to be able to give customers high-end items that are significantly less expensive than High Street prices.
Always looking for new talent to add to their dedicated ranks, The Jewellery Channel is now proud to have Glasgow-born James Gardner on board as one of their experienced TV hosts.
James has had a successful career that spans a wealth of professional experience in broadcast TV production and presentation. From 2004 to 2009, he worked as a live producer and presenter on various premier league football shows for Setanta Sports. More recently, James has impressed audiences as a presenter and product specialist for Price Drop TV.
In addition to lending his unforgettable personality to the world of television, The Jewellery Channel is proud to have his extensive knowledge and experience of luxury goods. James has previously been a successful editorial fashion model for such industry giants such as Cosmopolitan. He has also worked as a sales representative and consultant with various Haute Couture and designer brands, including world renowned trend setters like Fendi, Gucci and Prada.
This exclusive fashion background means that James has an in-depth understanding of accessories and jewellery, as well as a strong love for fine timepieces.
In a recent statement, James commented on how he felt about joining TJC: "As someone with a passion for top-class jewellery and obsession with the art of horology, the chance to work with genuine GIA accredited jewellery professionals and official mining partners for some of the most exciting and beautiful gemstones, this was an opportunity too good to turn down and I'm looking forward to getting acquainted with the viewers who share that knowledge and passion."
For viewers who are new to The Jewellery Channel, they can be seen online 24/7 at their website http://www.tjc.co.uk, where enthusiasts can also find listings of the channels and times they broadcast live on TV.