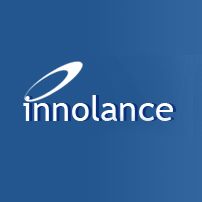 Innolance has no involvement in the work from home job offers
Herndon, VA (PRWEB) September 12, 2012
Innolance has been recently notified that an unauthorized group has been using our company's name to solicit working from home opportunities. Please be notified that Innolance is in no way, responsible for these solicitations and we do not hire through any external agencies.
Innolance has been informed that the unauthorized group is offering pay and sending false checks to the victims to be used for office supply purchases. The unauthorized group's intentions are still unclear but it is believed that they are attempting to obtain personal information from the victims as well as money. To find out more about this and the E-mail that is being sent, please visit our blog.
Innolance is an IT service provider based in the Washington D.C. area that is dedicated to offering innovative freelance solutions to our customers. Our company focuses on Mobile and Web Application Development as well as Quality Assurance for various verticals. As a company, we strive to be the leader in our industry by providing our customers with the most dynamic and unique business services available in today's market.