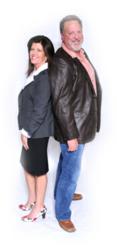 Our rapid growth is a result of innovation and risk taking
Dallas, TX (PRWEB) September 12, 2012
Productive Dentist Academy (PDA), a dental-marketing and dental-consulting company based in Texas, experienced an astonishing 73 percent growth in revenues during the last three years, leapfrogging it solidly onto this year's Inc. Magazine 500|5000 list for fastest-growing companies in the United States. With headquarters in Dallas, Texas, and a satellite office in Anacortes, Washington, it has already become one of the country's leading providers of dental marketing and dental-consulting services as well as the country's most highly-sought-after provider of dental seminars for dentists seeking to increase their practices' efficiency and profitability with continuing education for licensed dentists.
"Our rapid growth is a result of innovation and risk taking," states Dr. Bruce B. Baird, CEO and founder of Productive Dentistry Academy. "We've been willing to take on new challenges and grow our collective corporate intelligence. Starting as a seminar event, we've developed into a 360-degree business solution partner for our doctors."
Managing partner and COO Vicki McManus adds, "PDA supports dentists in three critical areas: business analytics, marketing, and team building. Our ability to help small-business owners in the healthcare field is based on our thirty year history in the field."
Inc. Magazine's 500|5000 list represents the most comprehensive look at the most important segment of the economy: America's independent entrepreneurs. Productive Dentist Academy landed firmly near the middle of the pack at number 2,995, quite an accomplishment for a company that first got its start in 2005. Others on the list include Astrum Solar, ING Solutions, Vital Farms, Pinnacle Solutions, and Unified Payments, this year's top entry.
Since 2008, PDA has experienced 73 percent growth and increased its revenues from $1.4 million to $2.4 million. This is the first year it made the Inc. Magazine list. It will receive its award at the Inc. 500|5000 Conference & Awards Ceremony in Phoenix, Arizona, on Oct. 3-5.
"I'm proud of our team," says Dr. Baird. "They've worked hard to listen to our customers and respond to a changing business environment. Our business is very relationship oriented, and making the Inc. list is acknowledgement that we are on the right path."
McManus added that she hopes her company will continue to shake things up in the field of dentistry and dental marketing in the future.
"We are looking to continue our expansion in the next three years as dentists seek comprehensive solutions to manage their practices," she said of her dental-consulting company. "We are also working with leaders in the industry to address access-to-dental-care issues and affordability issues. Two such affiliations are with CareCredit and Compassionate Health Care Services, which are providing patients with extensive care and the ability to extend payments, even if their credit is less than stellar."
About Productive Dentist Academy:
Founded in 2005, Productive Dentist Academy is a leading provider of dental seminars and dental-consulting services. They have worked with more than 1,200 private-practice owners throughout the United States. PDA is a privately held company, owned by Dr. Bruce Baird (CEO) and Vicki McManus (COO). Productive Dentist Academy also helps mid-career dentists begin the process of preparing their practice for transition. PDA consists of a team of consultants in the areas of hygiene, public relations, dental marketing, insurance/PPO negotiation, and other major fields of dentistry. Its team helps dental practices execute agreed-upon plans to increase productivity, profitability, team building, improved service mix, hygiene department development, and more, providing continuing education to licensed dentists and their teams. The company is based in Texas. Ms. McManus operates from her remote office in Anacortes, Wash.
About Inc. Magazine's 500|5000 list:
Complete results of Inc. Magazine's 500|5000 can be found at http://www.inc.com/inc5000/list/2012, including company profiles and an interactive database that can be sorted by industry, region, and other criteria. In a stagnant economic environment, the median growth rate of 2012 Inc. 500|5000 companies remains an impressive 97 percent. The companies on this year's list report having created over 400,000 jobs in the past three years, and aggregate revenue among the honorees reached $299 billion.
###