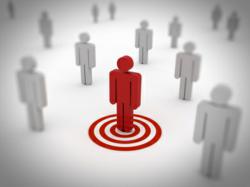 Since 1989, there have been over 2000 documented cases in which people were convicted and spent over 10,000 years combined in prison. Factual innocence did nothing to prevent their wrongful conviction.
Raleigh, NC (PRWEB) September 19, 2012
It is common wisdom among criminal defense lawyers that people should think twice and lawyer up before talking to law enforcement. However, many ordinary people believe that if they did nothing wrong they have nothing to hide and should therefore take the opportunity to explain themselves to the police. The flip-side of this thinking results in some people believing that only guilty people hire criminal attorneys. Howard Kurtz and Seth Blum, criminal defense lawyers at Kurtz & Blum in Raleigh, North Carolina created a video entitled "What to Do If Investigated by the Police" to address this dilemma.
Kurtz says that despite practicing as a private criminal defense lawyer in Raleigh since 1998 and having practiced criminal defense for over 20 years total, he is continually amazed at how many people make the mistake of discussing their case with the police. Kurtz goes on to say, "with all of the news coverage about people being released from custody after spending years in prison for crimes they did not commit, you'd think that the public would be more skeptical." According to a joint study by the Center for Wrongful Convictions at the Northwestern University School of Law and the University of Michigan School of Law, since 1989, there have been over 2,000 documented cases in which people were convicted and spent over 10,000 years combined in prison. Factual innocence did nothing to prevent their wrongful convictions. Of those 2,000 exonerated individuals, 873 of them had been convicted of murder.
Blum points out that the numbers cited in these studies are undoubtedly low. Many cases in which people were exonerated involve violent crimes like Rape and Murder where DNA evidence could be tested or retested. According to Blum it is far less likely that the extent of wrongful convictions will ever be determined, particularly when it comes to nonviolent crimes like Possession with Intent to Sell or Deliver a Controlled Substance, Larceny or Embezzlement.
So why then is it that people continue to speak with law enforcement if it can prove so devastating? Most people believe that if they could only explain what they did or did not do that the police will understand and leave them alone. In addition, police are trained in how to psychologically disarm people. They play upon peoples' natural trust of authority and desire for approval. Most of the time interrogation technique requires little more than detectives simply asking suspects what happened. For whatever reason, there are many criminal defense myths like the myth that innocent people who are charged with crimes do not need lawyers and the myth that if the police don't read you your rights, your charges must be dismissed. These myths surrounding criminal law have little or no foundation in reality.
What most people don't factor in to their decision to speak with law enforcement is that by the time law enforcement starts asking them questions there is a good chance that they have already determined that you are guilty. Once that they have decided that someone is guilty, Kurtz says that "police will either consciously or unconsciously filter the information they receive to fit their preconceived narrative" and that "more often than not, though that filtration may be done without malicious intent, it nevertheless leads to unthinkable consequences." He says police rarely intend to convict innocent people; rather, it's that sometimes they try too hard to convict people that they believe are guilty but who may in fact be innocent. The exception to this rule would be the 1,170 defendants who were excluded by the study because their convictions were conclusively known to be the result of direct police misconduct in which it was documented that officers planted evidence or manufactured crimes to convict innocent defendants.
Both Kurtz and Blum agree that before anyone even considers speaking with law enforcement that they should first consult with the best criminal defense attorney they can find who regularly practices in the jurisdiction in which the charges arose. They contend that if an individual is charged with a crime in Raleigh, that that they should be represented by a Raleigh criminal defense lawyer. In an attempt to educate people about the perils associated with criminal law, they created an entire section of the Kurtz & Blum website to videos about criminal defense. According to Blum, "[r]eliance upon innocence alone makes for a dangerous defense . . . [i]nnocence and a good lawyer combined form a much more reliable bulwark against injustice."
Disclaimer: This information is not meant to create an attorney-client relationship. It is not legal advice. For legal counsel, you should always consult with an attorney.
About the law firm of Kurtz & Blum, PLLC:
Howard Kurtz and Seth Blum founded the law firm of Kurtz & Blum PLLC in downtown Raleigh, North Carolina in 1998. Since its inception, the firm has maintained a strong focus on defending people accused of all manner of crimes. If you have questions about a case or need to consult with an experienced criminal defense lawyer, please visit our website or give us a call at (919) 832-7700.