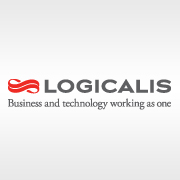 At Logicalis, we're introducing an IT cloud consulting practice, expanding our hosted cloud services, and adding private cloud solutions that feature technologies from industry-leading vendors.
Farmington Hills, MI (PRWEB) September 11, 2012
Data storage, maintenance and access are critical components in every business today driving public and private cloud adoption. Logicalis, an international IT solutions and managed services provider, today announced enhancements to its cloud consulting and hosted services practice that will continue to help IT pros define individualized cloud paths that are tailored specifically to the needs of their businesses.
"The adoption of cloud computing promises to help organizations lower IT operational complexity, reduce IT operational costs, increase speed of IT services deployment and help IT and, therefore, business agility. But this is a complex arena," according to Robert Mahowald, research vice president for SaaS and Cloud Services at IDC. "Data from IDC's 2012 CloudTrack survey suggests that cloud providers need to work with their customers to design and plan thoroughly, and delineate all their underlying operational processes and systems via workshops, and then continue to provide them with guidance and consultancy as their business requirements change."
And that is exactly what Logicalis is doing. Logicalis offers detailed cloud readiness, cloud design, and data center assessments to help its clients define their individual paths to the cloud that will best augment their unique business strategies. "At Logicalis, we're introducing an IT cloud consulting practice, expanding our hosted cloud services, and adding private cloud solutions that feature technologies from industry-leading vendors," says Mike Martin, vice president, Cloud Solutions, for Logicalis.
Recent Enhancements to Logicalis' Cloud Practice
1. The addition of VMware's VSphere 5, vCloud Director and Site Recovery Manager to Logicalis' cloud platform expands clients' virtualized data center strategies while simultaneously stretching CIOs' computing budgets.
2. The recent addition of CA Technologies' Automation Suite for Clouds enables clients to simplify the consumption and management of Logicalis' IT and infrastructure cloud services.
3. An enhanced storage strategy that includes NetApp, in addition to IBM, and provides an expanded cloud reference platform supporting Logicalis' own hosted cloud services – the Logicalis Enterprise Cloud. The inclusion of NetApp provides integrated storage solutions that round out Logicalis' FlexPod practice with Cisco.
4. Expanded storage services include EMC Data Domain for backup, archiving, and disaster recovery in Logicalis' hosted cloud.
5. Logicalis is launching a new customer self-service IT cloud portal based on Cisco Intelligent Automation software.
6. Logicalis has earned the Cisco Cloud Builder designation within the Cisco Cloud Partner Program, a designation that recognizes Logicalis' competencies to sell and implement Cisco end to-end cloud solutions for its customers.
7.Logicalis, an IBM Premier partner, is one of very few partners to have earned certification in both the Cloud Builder and Cloud Infrastructure solution areas of IBM's Cloud Specialty program.
8. To help customers visualize how any proposed cloud solution might impact their business, Logicalis has created two Cloud Centers of Excellence demo centers based on the HP CloudSystem Matrix – one in Farmington Hills, Mich., and the other in Irvine, Calif.
"We are continually enhancing our cloud consulting business to deliver meaningful data and storage services," says Bob Hankins, vice president, storage and data solutions, for Logicalis. "From infrastructure as a service to disaster recovery as a service, we can help our clients assess what they need, and build the hosted, private or hybrid cloud solutions that will answer those needs in the most efficient and effective manner possible."
About Logicalis
Logicalis is an international IT solutions and managed services provider with a breadth of knowledge and expertise in communications and collaboration; data center and cloud services; and managed services.
Logicalis employs almost 3,000 people worldwide, including highly trained service specialists who design, specify, deploy and manage complex ICT infrastructures to meet the needs of over 6,000 corporate and public sector customers. To achieve this, Logicalis maintains strong partnerships with technology leaders such as Cisco, HP, IBM, CA Technologies, NetApp, VMware and ServiceNow.
The Logicalis Group has annualized revenues of over $1.2 billion, from operations in the UK, US, Germany, South America and Asia Pacific, and is fast establishing itself as one of the leading IT and Communications solution integrators, specializing in the areas of advanced technologies and services.
The Logicalis Group is a division of Datatec Limited, listed on the Johannesburg and London AIM Stock Exchanges, with revenues of over $5 billion.
Business and technology working as one.