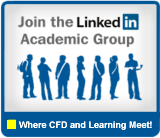 CD-adapco ensures we will continue supporting students throughout their academic career and beyond.
New York and London (PRWEB) September 12, 2012
CD-adapco is celebrating its 6th year of providing STAR-CCM+ licenses to students at no cost through its Global Academic Program. Students across the globe have been able to obtain the full version of the STAR-CCM+ code to use for student design projects and to supplement classroom learning.
The program is committed to preparing students for a successful engineering career in industry, while educating them in one of the most advanced engineering simulation software packages available. To meet these goals along with the licenses, students also receive access to:

Monthly Newsletters: Including Spotlight on global academic institutions, success stories, program reminders and announcements
Free STAR-CCM+ Foundation Training. Course is conducted monthly and is delivered live via webex. No travel budget required.
Paper and Image Contests
Speaking Opportunities
Access to Knowledge Base and How-to-Videos
Tech Talk Academic Webcasts
Platform to Interact with Peers on a Global Basis - Linkedin Academic CFD Simulation Group
Tammy de Boer, CD-adapco's Global Academic Program Manager commented, "The importance of providing affordable learning resources to academics is not something we take lightly. CD-adapco ensures we will continue supporting students throughout their academic career and beyond." The Academic Alumni Program provides benefits like training and gives graduates the opportunity to network with major industry clients looking to hire engineers with STAR-CCM+ knowledge.
For more information on CD-adapco's Academic and Alumni Programs, visit: http://www.cd-adapco.com/industries/academia/
About CD-adapco
CD-adapco (http://www.cd-adapco.com) is the world's largest independent CFD focused CAE provider. Our core products are the technology-leading simulation packages, STAR-CCM+ and STAR-CD. The scope of our activities, however, extends well beyond CFD software development to encompass a wide range of CAE engineering services in fluid dynamics, heat transfer and structural engineering. Our ongoing mission is to "inspire innovation and reduce costs through the application of engineering simulation software and services."
A privately owned company, CD-adapco has maintained 17% organic year-on-year growth over the last 5 years. CD-adapco employs over 550 talented individuals, working at 21 different offices across the globe.
###
Press Contact
Lauren Gautier, CD-adapco
lauren.gautier (at) cd-adapco (dot) com
+1 248-277-4600