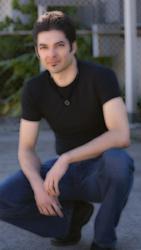 Best Dating Advice For Guys Unveiled in New Report.
San Mateo, CA (PRWEB) September 25, 2012
"The best dating advice for guys boils down to men learning how to ditch their insecurities and approach women as if they are the prize," Carlos Xuma says. "Of course, this is easier said than done so the new report outlines just how men can improve their self-esteem, shed self-defeating behaviors, and approach women with the confidence that they deserve even the most beautiful woman out there."
Sometimes a guy has to fake it until he makes it, Xuma says in the report on dating advice for guys.
"What that means is that even if a guy isn't feeling super confident, if he gets out there and acts like he is — maybe even acting a bit cocky — eventually this behavior, if done often enough, will become second nature," Xuma explains. "At some point in the process, psychology shows that this acting then ceases to be pretend and evolves into real confidence. It's pretty cool how that happens."
Xuma's report on the newest dating advice for guys gives more details about how that it is done. For instance, Xuma challenges men to do a little test that shows how successful this faking it until they make it technique is.
"A guy can easily compare the two different sides of himself he presents to the world," Carlos Xuma explains. "First he can hit the club like he normally does and record the results with women afterward. Then, maybe the next week, on the same day, he can walk in the same place telling himself, he's a rock star and every woman in the place should be happy to talk to him, and that he is the prize."
What ends up happening, Xuma says, is that the guy soon realizes that walking in and pretending to be ultra self-confident actually works.
"Most men are pretty stoked when they report the results of this experiment back," Carlos Xuma says. "Even this exercise alone helps boost a guys self-confidence."
These are just some of the latest dating advice for guys that Xuma shares in the new report, which includes specific details on what makes men successful with women.
Carlos Xuma has taught thousands of men through his website at http://www.attractwomen.com how to attract women and has been a dating expert and attraction adviser for more than 10 years. He has appeared on ABC and CBS television, as well as Playboy radio. He's the author of The Bad Boy Formula, Secrets of the Alpha Male, the Girlfriend Training Program, and numerous other books and articles. He has also been recognized for his work sharing dating advice for guys and sharing tips on techniques to attract women, alpha male behavior, how to find a woman online dating, seduction tips, and how to talk to girls.
For more information, visit Carlos Xuma's website at http://www.carlosxuma.com.