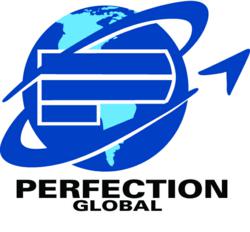 "We are very honored to represent DSK Machinery as their exclusive agent in North America," said Joe Lundvick, COO of Perfection Global.
Chicago, IL (PRWEB) September 11, 2012
Perfection Global LLC, one of the largest companies in the industrial machinery sales world, is excited to announce their partnership with South Korean firm DSK Machinery Co., Ltd., a world leader in design, manufacturing, and re-engineering of heavy machinery and manufacturing facilities across all industries.
DSK (Dorries Scharmann Korea) Machinery, founded in 1995, has worked with highly respected manufacturers including Hyundai Heavy Industries, Samsung Heavy Industry, Doosan Heavy Industries, as well as POSCO, the world's 3rd largest steel producer. DSK Machinery takes huge manufacturing machinery that is old and/or out of specification and returns it to better than new condition and better than new tolerances. DSK Machinery not only mechanically re-builds the major parts of any machine tool, but also applies its specialized technology to every aspect of the machine. This enables the DSK re-engineered solution to raise the customers' capability by providing them with a final product capable of meeting today's exacting standards. Machine tools which can be re-engineered include heavy duty CNC horizontal lathes, table & gantry type plano milling machines, vertical turning centres, roll grinders, crankshaft lathes, horizontal boring & milling machines and even automotive-production lines. DSK Machinery has a vision to widen and diversify their markets and business activities worldwide which made teaming with Perfection in North America a great fit.
"Teaming with Perfection was the right choice as their expertise and reputation within the machinery industry is well-known and respected. We look forward to this flourishing relationship and we are excited about the opportunities, products and services we can offer North American customers as a result of our joint business venture," said K.S. Min, CEO of DSK Machinery.
Perfection Global has been buying and selling industrial machinery around the world for nearly 50 years, earning its worldwide reputation as The Trusted Source for buying industrial machinery. In addition to owning one of the largest inventories of used machinery in the world, Perfection also maintains the industry's most complete machinery database and combines it with unmatched industrial machinery marketing expertise.
"We are very honored to represent DSK Machinery as their exclusive agent in North America," said Joe Lundvick, COO of Perfection Global. "Perfection is driven by the desire to offer our clients and customers the best industrial machinery and industrial services available. DSK Machinery enables us to do exactly that for all of North America. We fully embrace and share Mr.Min's directive that DSK Machinery be the world's most competitive heavy machinery specialist"
Since establishing themselves in 1963, Perfection recognizes now, more than ever, that the machinery industry is constantly evolving. For that reason, Perfection has structured three distinct, yet interwoven business operations with Perfection Machinery Sales, Perfection Industrial Sales and Perfection Investment Recovery.
Perfection's dedication to ethics and solid business dealings is reflected in their long-lasting membership and heavy involvement in the Machinery Dealers National Association (MDNA), Association of Machinery and Equipment Appraisers (AMEA), European Association of Machine Tool Merchants (EAMTM) and Better Business Bureau.
About Perfection Global LLC
Perfection Global, founded in 1963, is the worldwide leader in appraising, buying, marketing, and selling industrial machinery and assets across all industries. The company is comprised of three business units – Perfection Machinery Sales, Perfection Industrial Sales, and Perfection Investment Recovery. Perfection Global is headquartered in Elk Grove Village, Illinois in a modern, temperature controlled, 86,000 square foot showroom that borders Chicago's O'Hare Airport.