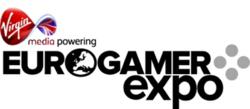 We're extremely proud to be a Eurogamer partner this year as it has given us the platform to demonstrate our superior broadband product to one of the largest gaming communities in the world
London, UK (PRWEB UK) 11 September 2012
Gamers ready, developers ready, the Eurogamer Expo 2012 is nearly here and show sponsor Virgin Media has today announced a stellar line-up of gaming titles that will be available to play on its stand located at the centre of the Expo. Virgin Media is offering 1,000 half price tickets with early bird access across the four days as a special customer exclusive through http://tickle.virginmedia.com/offer/eurogamer/.
With 50,000 gamers expected over four days, Virgin Media is showcasing the hottest games, with the fastest broadband. The company is partnering with some of the top games publishers with three exciting gaming titles, FIFA 13, GRID 2 and Mists of Pandaria, to give visitors to the show the opportunity to try out the latest games using its superfast broadband with speeds of up to 100Mb.
Virgin Media will be the only exhibitors to provide a truly unique motion simulator experience courtesy of the stunning new racing game GRID 2. Players up for the challenge of setting the fastest time will also get an exclusive opportunity to feature as a driver in the final release of the game next year.
With something to suit all types of gamers Virgin Media will also be exclusively showcasing the PC game Mists of Pandaria to demonstrate the key benefits of using superfast broadband for avid PC gamers. Those eager to play FIFA 13 will have a once in a lifetime opportunity to challenge the developers to a match, only at the Virgin Media stand throughout the four days.
Following 100 days of development, Surface Tension Studios, winners of the Virgin Media 100 Day Game project, will be completing the final stages of development of their new mobile game 'Superfluid' live on the stand. This will be the first opportunity for visitors to test out the innovative new game before it's released to the public.
Luke Southern, head of sponsorship at Virgin Media said: "We're really excited about the line-up on our stand and all three new titles provide a fantastic opportunity for gamers to experience the best technology available courtesy of Virgin Media's superfast broadband. We're extremely proud to be a Eurogamer partner this year as it has given us the platform to demonstrate our superior broadband product to one of the largest gaming communities in the world."
For more information on Virgin Media's products and services visits http://www.virginmedia.com