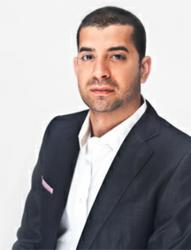 Every trader and customer to date has been part of our financial legacy
New York (PRWEB) September 13, 2012
Trading firm Banc De Binary reached a major milestone of 200,000 account holders last week, confirming its status as the largest provider of binary options.
Banc De Binary offers its trading services via an online platform to customers in over 80 countries. Headquartered in New York, it is renowned for its global reach and reputation. Earlier in 2012, it was admitted onto the World Finance 100 list of companies.
In a letter to the firm's traders, CEO Oren Laurent expressed his gratitude, directly thanking all 200,000, "Every trader and customer to date has been part of our financial legacy… I feel a responsibility to each one of you and hope that you enjoy every moment of trading with us. Thank you."
Laurent reflected on the company's original mission, "Banc De Binary began as a dream and vision. The idea was to make a positive contribution to the financial world and offer a product accessible to people everywhere, not just experienced traders."
Founded in January 2009, Banc De Binary was one of the first companies to offer binary options in the wake of the SEC's ruling that these could be traded online and no longer limited to an exchange. The ruling coincided with the financial crisis which left many feeling dismayed at the state of banks and brokerages, thus creating demand for a more stable trading environment.
When trading binary options, one must simply decide whether the value of an asset will go up or down, and payouts are known in advance. This makes the options accessible to retail investors and reduces the complications and risk factors associated with more traditional types of trading.
CEO Laurent paid tribute to his executive team and the hundreds of employees responsible for the firm's success, "Their professional expertise and determination are behind the Banc De Binary you see today: an internationally recognized and multi award-winning brand, the biggest in the binary options industry."
Banc De Binary has revealed that it has various projects lined up for the coming months and is expecting to see continued growth. Traders can look forwards to the first binary options book, a new educational center, and an air-mile points scheme.
All those interested in trading are invited to contact the firm 24/7 to learn more.