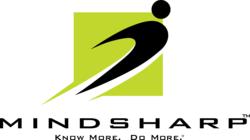 Maple Grove, MN (PRWEB) September 12, 2012
Mindsharp has added the "Rejuvenating SharePoint Deployments" class to its SharePoint for Business Series. The SharePoint for Business Series includes seminars, workshops and courses that are designed to bridge the gap between technology and business. Mindsharp has also launched a new website, http://www.sharepointforbusiness.com, to host SharePoint for business resources in a single location for easy access by professionals and executives who want to be better prepared to use SharePoint to meet business goals. The SharePoint for Business website also includes full course descriptions and registration information for all SharePoint for Business Series classes, including "Rejuvenating SharePoint Deployments."
The three-day "Rejuvenating SharePoint Deployments" class is designed to help those responsible for the success of SharePoint within their organization address and solve the core business issues that hinder an organization from experiencing a high return on investment on a SharePoint deployment. The core thesis of "Rejuvenating SharePoint Deployments" is that dysfunction in the business model and/or company culture will be surfaced through a SharePoint deployment, but those problems will be seen as technology problems rather than business problems. This class will help non-technical managers, executives, developers and administrators connect how SharePoint can further organizational goals and strategies. "Rejuvenating SharePoint Deployments" is a business-focused class and will not have step-by-step technical labs. This course is not version specific and is useful to anyone using any version of SharePoint.
Bill English (MCSE, MCSA, MCT) is the course instructor for "Rejuvenating SharePoint Deployments." English is an industry leader, author of 14 books and educator specializing in SharePoint products and technologies. As CEO of EBA Companies (Mindsharp and The Best Practices Conference), English draws on his experience in business management to teach and consult about mapping SharePoint features to business processes and information organization needs. "Rejuvenating SharePoint Deployments" will be offered on-site and online on the following dates:
October 3-5, 2012
Minneapolis, Minnesota
"Rejuvenating SharePoint Deployments" is designed for students to attend all three days of the class, but students may also attend any combination of the days needed. The course is broadly divided into three units:
Day 1 focuses on business models, governance and user adoption. These are broad, but important issues that will be discussed to form the context for a SharePoint deployment.
Day 2 focuses on bringing people into alignment with a governance model and upgrading their technical and interpersonal skills so that they can successfully utilize SharePoint to fulfill its' mission in an organization.
Day 3 focuses on organizing information in SharePoint and how to architect a SharePoint deployment with other ECM systems.
Key benefits for attendees include:

Understanding how your Information Architecture and Information Design can utilize SharePoint's functionalities
Understanding the pitfalls to avoid in your SharePoint implementation, as well as focusing on the best practices to achieve an outstanding implementation
Achieving better productivity through alignment of your business and technical personnel and deployment plan
Through class discussions, learning what others are doing to overcome similar problems you might be facing in your organization
For more information or to register for the class, visit http://www.sharepointforbusiness.com.
Contact: Linda Czech, Marketing Manager – linda(dot)czech(at)mindsharp(dot)com 763-496-4009
About Mindsharp
Mindsharp is a global SharePoint education company focusing on computer based and instructor led training. UserVersity, our computer based enterprise SharePoint training software, helps companies train their entire organization. With UserVersity, corporations can easily rollout consistent, measurable, and affordable training for all of their employees. Our world renowned public and private instructor-led training is offered in-person and online. Mindsharp's portfolio of comprehensive training courses targets the needs of end users, business users, administrators, designers, developers and architects. For additional information about public class registration, private training engagements, or the SharePoint UserVersity training software, please visit us at Mindsharp.com. Mindsharp is a Microsoft Partner.