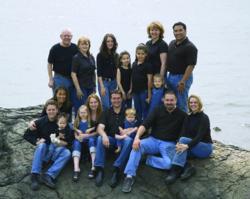 Whether you are Irish-born or Irish in spirit, Ireland is calling
Albany, NY (PRWEB) September 18, 2012
Celtic Tours World Vacations is pleased to offer group packages for the Gathering in Ireland, 2013. The Gathering, Ireland is a year-long celebration of being Irish. Ireland is calling all Irish-born or Irish in spirit to Ireland to celebrate with her and Celtic Tours World Vacations has group packages for travelers to Ireland.
Celtic Tours is pleased to offer group space in regularly scheduled departures of their escorted tours, or travelers to Ireland can design their own gathering with the group department at Celtic Tours World Vacations. Celtic Tours World Vacations has been planning Group Travel for over 40 years and has a track record of being one of the best in the business.
The Gathering, 2013 in Ireland is an exciting chance for Irish people to explore their roots, meet their relatives on the other side of the ocean and see the majestic beauty that Ireland is known for.
Gather friends and family and jump into Ireland for the Gathering, 2013. Learn More