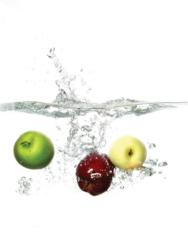 All Herbal Magic weight-loss programs are based on three pillars of success: personal coaching, real food and natural health products.
Toronto, Ontario Canada (PRWEB) September 12, 2012
It's often been said that insanity is doing the same thing over and over and expecting different results – and now research proves it's true! This adage could also be described as habituation: a psychological response to certain foods that develops when people unknowingly cultivate a diet that remains largely unchanged day to day. In fact, psychological and behavioral research shows that habituation can lead to poor food choices and ultimately, weight gain. Herbal Magic, Canada's leading weight-loss company, is delighted to introduce Advansa, a revolutionary, exclusive weight-loss system designed to prevent habituation and work in conjunction with its successful weight-loss programs.
The Advansa system includes two stages – cleanse and detox – that, when used to provide variety to the Herbal Magic weight-loss program, will help clients achieve their weight-loss goals by modifying products and eating plans to reduce habituation. At each stage, a new product is introduced along with a booklet including lifestyle suggestions, a specialized food selection guide, recipes and menu plans – all designed to prevent boredom, enhance metabolism and optimize the benefits of each stage.
Digestion: Breaking it Down
The Advansa Cleanse Week is designed to give your digestive tract much-needed attention. Here's why: Food enters the small intestine from the stomach where nutrients are absorbed. The remaining food then moves through the large intestine where water is absorbed so waste can be eliminated. It normally takes 12-15 hours for food to pass through the intestines, but sometimes this is can take longer – exposing intestines to toxins for longer than necessary. The buildup of waste in the colon can also hinder weight loss.
During the Advansa Cleanse Week, clients take the Advansa Digestion product, formulated with Psyllium fibre, to promote a colon cleanse as well as increase dietary fibre to support healthy gastrointestinal function.
Here are a few helpful tips found in Herbal Magic's Cleanse Week information booklet to help you on your way:

Eat the skin of your vegetables and fruits whenever possible.
Add toasted nuts as well as sesame, sunflower or pumpkin seeds to salads.
Try black beans in spaghetti sauce instead of meat.
Add barley, beans, peas or lentils to your favourite soups and casseroles.
Toxic Toxins: Antioxidants to the Rescue
During the Advansa Detox Week, clients experience a nutritious, well-balanced detox without limiting calories or eliminating food groups. This stage was designed to give your body's natural detoxification organ – the liver – a rest by halting the introduction of new toxins and helping your body clear the toxins it's already accumulated.
Toxins are natural or artificial substances that are encountered in our air, food and surroundings. They're harmful because they promote and increase the reactivity of free radicals, which are potential aging, disease and cancer-causing molecules. By choosing foods higher in antioxidants and lower in toxins, you can detoxify and help your body repair any existing damage caused by free radicals.
Antioxidants can help lessen the impact of toxins by neutralizing free radicals and repairing the damage caused. The Advansa Antioxidant product contains bilberry extract, a potent antioxidant designed to boost the effects of the detox, neutralizing free radicals in the body.
You can help banish harmful toxins and ward off free radicals with these common antioxidants found in colour-rich vegetables in your supermarket:
Find beta-carotene, the precursor to vitamin A, in rustic orange sweet potatoes, carrots, squash and pumpkins.
Support prostate health with the lycopene in your tomatoes.
Look further than your morning OJ to find vitamin C in many leafy vegetables, potatoes, red peppers and broccoli.
All Herbal Magic weight-loss programs are based on three pillars of success: personal coaching, real food and natural health products. The new Advansa system works alongside Herbal Magic's proprietary programs with real foods and natural health products to prevent habituation.
"When we're trying to diet on our own, many of us get stuck in a rut and eat the same things because it becomes easy to follow," said Regan Tessis, ND Vice President of Scientific Affairs and Consumer Health for Herbal Magic Weight Loss Centres. "Incorporating variety is a must for prolonged weight-loss success. Switching up our daily diets keeps our metabolism guessing so we don't get too accustomed to one eating plan. It also helps ensure that we aren't bored with what we're eating, causing us to crave and indulge in foods that hinder our weight loss. Periodically cleansing and detoxifying helps us remain healthy by keeping our immune and digestive systems working their best."
About Herbal Magic Weight Loss & Nutrition Centres
With approximately 280 centres nationwide, Herbal Magic is the largest Canadian owned and operated weight-loss company in Canada. Every Herbal Magic Canada team member has been extensively trained and certified as an Herbal Magic Personal Health Coach. With the support of its Scientific Advisory Team – comprised of naturopathic doctors, nurses and dieticians – Herbal Magic's weight-loss experts have the experience, training and tools needed to support clients throughout their weight-loss journey. Herbal Magic's comprehensive system of real food, personal health coaching and natural health products is, quite simply, a common-sense approach to lasting weight loss. Visit http://herbalmagic.ca to learn more.