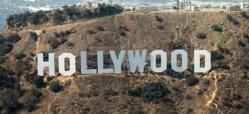 Top 10 Destinations For People Who Love Film Festivals helps travellers plan a cinematic adventure with a Hollywood ending.
(PRWEB) September 14, 2012
As the Toronto International Film Festival, one of the most anticipated events on any cinephile's calendar, draws to a close, film fans may be at a loss as to where to go for their next cinematic adventure. Never fear! FlightNetwork flies to the rescue with its list of Top 10 Destinations For People Who Love Film Festivals.
The international list encompasses all genres with festivals that range from the red-carpet glitz and glamour of Cannes, to the laid back and mysterious Telluride and everything in between. Here is a preview of some of their picks:
10. Vancouver International Film Festival
Vancouver International Film Festival offers a program of nearly 400 films from all genres, but with East Asian, Canadian, and nonfiction films as areas of focus. The festival screens the largest selection of East Asian films outside of that region, and is a forum for Canadian movies to gain a wider audience. | Find cheap flights to Vancouver
9. South by Southwest - Texas, USA
South by Southwest is most famous as a music festival but it is actually a much broader cultural extravaganza comprising a film festival, and interactive festival in addition to the musical component. The film festival includes several genres, but is especially attractive to those interested in films about music as the program tends to include a greater than average number of music-related feature films, shorts, biopics, and documentaries. | Find cheap flights to Austin
8. Viennale - Vienna, Austria
Aiming to promote unconventional and politically relevant films, the Viennale screens approximately 300 new films each year. Vienna's film festival is also notable for the retrospectives it creates, and exhibitions honouring important figures and institutions in the film industry. | Find cheap flights to Vienna
7. Festival des Films du Monde/World Film Festival - Montreal, Canada
On a mission to shine the spotlight on the world's cultural diversity, Montreal's World Film Festival includes entries from over 75 countries. In addition to motion pictures from established figures, the World Film Festival is a prominent outlet for first-time filmmakers and the Canadian Student Film Festival is a satellite event that showcases the work of Canada's freshest cinematic talent. | Find cheap flights to Montreal
6. The New York Film Festival – New York, USA
Competition to have a film selected for the New York Film Festival is always high, and since 2012 is 50th edition of the festival, this year it's even more prestigious. NYFF's Main Slate includes 33 films chosen by an illustrious panel, with Life of Pi opening the festival. There are also dozens of other special presentations of new films and enduring masterworks, including a new digital restoration of one of the ultimate travel flicks, Lawrence of Arabia. | Find cheap flights to New York
Visit FlightNetwork's Top 10 Destinations For People Who Love Film Festivals list to uncover the top 5 film festival destinations in the world and start planning a trip with a Hollywood ending.
About FlightNetwork.com (http://www.flightnetwork.com)
As one of Canada's leaders in online travel, FlightNetwork.com delivers the lowest airfares from the top airlines by offering consumers access to over 2 million bulk rates on cheap flights negotiated with major airlines. Its proprietary flight booking engine offers last second booking and the exclusive ability to 'mix and match' fares – the only Canadian online travel agency that allows booking on different airlines for departure and return flights to get the lowest fares possible. Backing up Flight Network's award winning online service are over 120 insightful travel specialists in the FlightNetwork.com call centre who ensure that customers successfully book the best travel deals.
FlightNetwork.com's Price Drop Protection plan is a unique, free program, exclusive to FlightNetwork.com customers on all economy flights, vacations and hotels. The Price Drop Deal is now unlimited on all domestic, USA and international flights, as well as vacations and hotel bookings. If you book with FlightNetwork.com, and the price drops after you book, you will get the difference credited back.