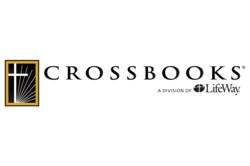 NASHVILLE, TN (PRWEB) September 11, 2012
CrossBooks, the assisted self-publishing imprint of B&H Publishing Group, a division of LifeWay Christian Resources, announces an exciting new Christian publishing affiliate program for individuals and organizations to earn referral fees for introducing aspiring authors to CrossBooks. Registered affiliates can earn $100 for each author they refer that agrees to publish their manuscript with CrossBooks.
"CrossBooks' new affiliate opportunities allow our organization to develop new partnerships and grow existing relationships with churches, Christian retailers, literary agents, and others who are interested in helping authors become published," said Selma Wilson, president of B&H Publishing Group. "It's a generous program that we believe will lead to even more Christian authors realizing their publishing goals."
The CrossBooks affiliate program makes it easy to set up an account either as an individual marketer or as an organization. New affiliates will receive access to official CrossBooks promotional materials and will be provided with a unique affiliate code to ensure all referrals are properly tracked.
For more information about becoming a CrossBooks affiliate, or for a complete list of rules and regulations, please visit the affiliate program page at CrossBooks.com.
###
ABOUT CROSSBOOKS
CrossBooks is the assisted self-publishing imprint of B&H Publishing Group, a division of LifeWay Christian Resources. As a Christian company dedicated to bringing more Christian voices into the publishing industry, CrossBooks is committed to an unwavering principle of excellence. While our authors contribute monetarily to the cost of publishing, we maintain theological and literary standards in keeping with our statement of faith. Theologically trained professionals review every manuscript, making us the most trustworthy Christian assisted self-publisher in the world. Established authors, first-time authors, and authors anywhere in between are meeting their goals and fulfilling their vision by publishing with CrossBooks. For more information, visit us online at CrossBooks.com or call 1-866-879-0502.