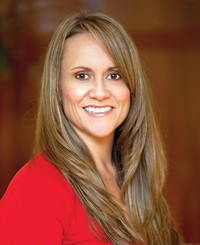 It's important for women to help each other do things to elevate themselves. I want to give people new ideas and new ways of looking at things
Boca Raton, FL (PRWEB) September 12, 2012
On September 12, State Farm Agent Nancy Wolfe-Smith will be helping local women to reach the next level of success in their professional and personal paths.
In a presentation to the Gold Coast Chapter of Women in Financial Services (WIFS), Nancy will outline the key reasons why some women are spectacularly successful, while others seem to struggle with getting ahead. She will share the principles that triumphant women live by and the actions that each person can take to become more successful.
"It's important for women to help each other do things to elevate themselves. I want to give people new ideas and new ways of looking at things," said Nancy. "As a financial professional, my goal every day is to help people achieve their dreams. I want to do the same thing for my peers, by sharing the attitudes and practices that are most effective in making women successful."
As Past President of the WIFS Gold Coast chapter, Nancy has been actively serving the community and bringing women together for years. "WIFS is part of my commitment to always having a positive impact on my community. It gives us the opportunity to share critical new information and keep abreast of industry trends, and it's a fun and uplifting group of people."
WIFS is the preeminent professional organization for women in the financial services industry. It is dedicated to attracting capable women to the financial services sector, helping them develop their talents, and advancing them toward their fullest potential. The Gold Coast chapter, which includes Broward and Palm Beach counties, meets every second Wednesday of the month.
The meeting will take place at the Cheesecake Factory, 5530 Glades Road, Boca Raton, from 11:30 am to 12:30 pm. All women in the financial services industry are invited to attend, and they will have the opportunity to join WIFS and get involved in the local chapter. Email info(at)wifsgoldcoast(dot)com for more information.