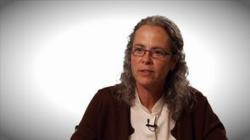 I see UST as being a valuable business partner," said Tracy Garmer from the Council of Community Clinics which serves San Diego County, Calif. and several surrounding areas.
Santa Barbara, CA (PRWEB) September 12, 2012
Unemployment Services Trust (UST) is pleased to announce the release of its first member case study video. Highlighting the individual stories of four nonprofits that have worked closely with UST to reduce unemployment costs and thereby further their individual missions, the video aims to help other nonprofits understand their unique unemployment administration options. In their own words, the members explain how nonprofits that work with the Trust are able to save on unemployment costs, opt out of the state unemployment tax system, and lower their operational expenses.
By discussing how the rate reductions and savings members receive helps them do more with their funding, the featured stories reflect the personalized partnership that the Trust prides itself in. Since being founded in 1983, UST has worked hard to provide the most effective unemployment solution possible, while simultaneously recognizing that each and every member is a unique organization with unique organizational goals. Because of that, UST has focused on fostering personal relationships with members.
Featuring members from across the country, the storytellers are:

Watch the short case study video now.
Founded by nonprofits, for nonprofits, UST is the largest unemployment trust in the nation, providing a safe, cost-effective alternative to paying state unemployment taxes. Partnering with TALX, the nation's largest HR, payroll, and workforce solutions provider, UST regularly saves nonprofit members money through dedicated oversight and unemployment cost management. Visit http://www.ChooseUST.org to request a savings evaluation and find out whether opting out of the state UI system is right for your 501(c)(3).