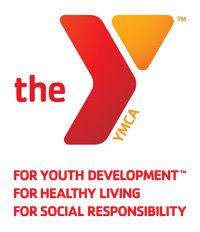 Dallas, TX (PRWEB) September 12, 2012
The YMCA of Metropolitan Dallas recently announced Nolan Ryan as Keynote Speaker for the YMCA Key Leaders Luncheon to be held September 25, 2012 at the Fairmont Hotel.
Baseball's all-time strikeout leader will share his wisdom on how to "strikeout" the competition, with a multi-faceted look to business as a cattleman, team owner and member of the Baseball Hall of Fame.
Ryan currently serves as CEO & President of the Texas Rangers and is part of the team's ownership group, Rangers Baseball Express, which completed its purchase of the franchise on August 12, 2010. He oversees all baseball and business operations for the franchise.
Ryan's pedigree as one of the greatest pitchers in major league history has served as a positive influence as the Rangers develop and refine their pitching philosophies, which incorporate Ryan's trademarks of conditioning, hard work, good mechanics, focus, and mental toughness.
Ryan will lead a dialogue with, Chuck Morgan Senior Vice President of Ball Park Entertainment for the Texas Rangers. Chuck Morgan, one of the most recognizable public address voices in the game, and Ryan's conversation will serve as a home run for business insiders and baseball fans alike. Don't miss this exclusive event!
For more than eight years, the YMCA of Metropolitan Dallas has been host to the Key Leaders lunch bringing relevant speakers to the Dallas business community. Past keynote speakers include T. Boone Pickens, Richard Fischer and Senator Kay Bailey Hutchison.
The YMCA of Metropolitan Dallas invites key Dallas-area business leaders to the Fairmont Hotel on Tuesday, September 25, 2012 at 11:30 for this must-see event. Tickets may be purchased for $100 per person (limit six). Table Sponsorships start at $1500 for group purchase over six.
This year's Social Responsibility Sponsor is Bank of America. The Healthy Living Sponsors will be Slalom Consulting, The Texas Rangers Baseball Club, and Hunt Consolidated. The Youth Development Sponsors are Beck Group and Haynes & Boone LLC.
For up-to-date information on the event, including sponsorship information, please visit: http://www.ymcadallas.org/key_leaders or call (972)560-3825.
###
About the YMCA of Metropolitan Dallas
The Y is one of the nation's leading nonprofits strengthening communities through youth development, healthy living and social responsibility. Across the U.S., 2,687 Ys engage 21 million men, women and children – regardless of age, income or background – to nurture the potential of children and teens, improve the nation's health and well-being, and provide opportunities to give back and support neighbors. Anchored in 23 North Texas communities, the Dallas Y has the long-standing relationships and physical presence not just to promise, but to deliver, lasting personal and social change. http://www.ymcadallas.org.