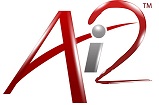 We have a lot to offer: experience, our solutions and the issues we've solved.
Chicago, IL (PRWEB) September 12, 2012
Software developer Ai2 today announced an expanded set of opportunities for information technology vendors to collaborate with them for mutual revenue and improved service offerings. Ai2 is a leader in B2B solutions for the mobile sales force, including order entry and enterprise content management.
The program, Ai2 Alliances, aims to make Ai2 solutions available through more channels throughout the world. Ai2 looks to help other IT vendors, software consultants and others widen their product catalogs and become "one stop shops" for a variety of solutions. Ai2 has opportunities for ERP providers, systems integrators, mobility platform vendors and hardware manufacturers.
"We have a lot to offer in terms of experience, our solution suite and the issues we've solved for companies all over the world," said Douglas Katich, CEO for Ai2. "Teaming up with Ai2 is a win-win-win for our allies, us, and our mutual clients." Ai2 will provide full sales and product support throughout the sales lifecycle and after the sale for its allies. Katich encouraged interested potential allies to contact Ai2 through their website, http://www.ai2.com/about_us/alliances.aspx
Ai2 solutions focus on order entry, sales force automation and other tasks of the outside sales rep. Their suite includes sales software for handhelds, Windows notebooks and iPad. Target users are the outside sales force of a wholesale distributor and/or that distributor's retail clients themselves. Ai2 also developed an enterprise content management/document distribution app appropriate for any organization that deploys iPads to their staff.
The four main ways one can become an Ai2 ally are as a reseller, a referrer, a hardware provider or as a content provider/data aggregator. Ai2 has worked with various channel partners in the past, and looks to expand its offerings as the business world looks for increased mobility, especially on iPad.
Ai2 was founded in 1986 and is headquartered in downtown Chicago. Their applications are used by more than 75,000 users each day to capture upwards of $75 billion in annual sales. Ai2 improves the sales process for some of the world's largest distributors in foodservice, convenience store, grocery, wine and spirits, hardware, medical, beauty products, jewelry and more. For more information about Ai2, visit http://www.ai2.com.