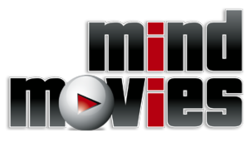 I've had to really stay focused and focus on my diet and concentrate on what I'm putting in my body.
San Diego, CA (PRWEB) September 14, 2012
Jessica Simpson unveiled her post-baby body on September 10, 2012 on Katie Couric's talk show, after giving birth to her daughter, Maxwell Drew, 4 months earlier on May 1, 2012.
After shocking fans in April 2012 by posing nude while she was pregnant, on the cover of Elle magazine, Jessica Simpson experienced some scrutiny regarding how she ballooned up to 170 pounds on her short 5 foot, 4 inch frame, especially considering she recently became the latest face of Weight Watchers.
Jessica Simpson has been quoted as saying about her pregnancy weight, "I let myself indulge in everything I wanted because it was the first time I was ever pregnant, and I wanted to enjoy it." Another source quoted her as saying, "I wanted to be happy and eat what I wanted."
Being partnered with Weight Watchers is putting extra pressure on Simpson to reclaim her pre-baby body. She claimed she is close to her goal, "I've lost weight every single week," Simpson said, and explained that, "I'm 10 pounds away from my pre-baby size."
When asked about her dieting and weight loss, Jessica Simpson said, "I've never wanted chocolate more in my life." Yet she explained that she's been able to overcome her cravings through mental focus, "I've had to really stay focused and focus on my diet and concentrate on what I'm putting in my body."
Natalie Ledwell, co-founder of personal development company Mind Movies and Law of Attraction guru, has also struggled with weight loss in the past. Ledwell recently revealed in a YouTube video exactly how she was able to overcome the limiting beliefs that were holding her back from her weight loss goals.
In the video, Ledwell exposed a concept called "limiting beliefs;" certain beliefs which tend to hold people back, without them even realizing it. Ledwell explained how to identify whether viewers have any limiting beliefs, and explained a process that can be taken to rid oneself of them and visualize success. This process is similar to what many celebrities like Jessica Simpson use to lose weight.
Ledwell shares her biggest revelations in using Law of Attraction techniques to eliminate limiting beliefs, such as using "Creative Visualization." Viewers of the video are also offered a free copy of her Manifesting with the Masters Online Course.
Ledwell explained how she was able to "overcome limiting beliefs about money and weight loss that were unknowingly preventing me from achieving my financial and health goals. Once I armed myself with this knowledge to overcome subconscious 'programs' that were holding me back, I've been able to achieve success beyond my wildest dreams, and in this video, I'll show you exactly how I did it."
Natalie Ledwell believes she has discovered a step-by-step process anyone can follow to achieve the mindset that causes more money and opportunities to naturally flow into their life.
According to Ledwell, "This process makes it easier than ever before to live the life of health you've always wanted. It's common to think that financial success and achieving your financial goals or losing weight must be impossibly hard, but the reality is that what you need to do to create real progress in your life is actually quite knowable. Visualization techniques based on my years of experience with the Law of Attraction will give you the framework to 're-program' your mind to take on the beliefs you choose... beliefs that support you in achieving your goals."
About Mind Movies
Founded in 2007, Mind Movie's mission is to help empower people from all over the world to visualize their goals and manifest their greatest dreams and desires. Mind Movies has touched the lives of over 1,000,000 people around the world and is headquartered in downtown San Diego, California.
Millions of people worldwide have received Ledwell's free pre-made Mind Movies, which are dynamic, moving video vision boards that help viewers visualize and achieve their goals faster and easier than they ever thought possible. To find out more about Mind Movies and to download 6 free pre-made Mind Movies, visit: http://mindmoviestv.com
Company Contact Information:
Mind Movies
Media Relations
113 West G Street #122
San Diego, CA 92101
http://mindmoviestv.com