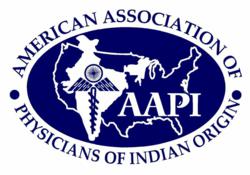 "I am proud to bestow our highest honor upon this institution."
New York, NY (PRWEB) September 12, 2012
The American Association of Physicians of Indian Origin (AAPI) has approved American University of Antigua (AUA) College of Medicine as the leader in international medical education.
AAPI made this declaration after reviewing New York State Education Department and Medical Board of California site reports and after the university was reviewed by AAPI medical educators. They determined that, based on the strength of AUA's curriculum, resources, and faculty as well as the success of its graduates, it is the first and only international medical school worthy of this exclusive approval.
"Out of the international medical schools I have reviewed, AUA's program is undoubtedly the finest," said AAPI President Dr. Narendra R. Kumar. "I am proud to bestow our highest honor upon this institution."
AAPI has partnered with AUA to establish the AAPI and AUA College of Medicine Scholarship for Students of Indian Descent, based on the understanding of AUA's history of excellence and a firm belief in the institution's future. The scholarship has and will continue to provide a medical education for students of Indian descent who aspire to be physicians. About 42 percent of AUA's students are Indian-Americans or of Indian descent.
AUA was founded in 2004 to address the coming physician shortage and to break down barriers that have prevented underrepresented minorities from obtaining a medical education and subsequent medical licensure. AUA is approved by the New York State Department of Education, is recognized by the Medical Board of California, and has provisional accreditation from the Caribbean Accreditation Authority for Education in Medicine and Other Health Professions.
"I want to thank AUA's students, graduates, faculty, and administration for making this possible," said AUA President and Co-Founder Neal Simon. "It was their drive and passion that has made AUA's program synonymous with excellence."
AUA has a unique relationship with Manipal University. AUA's 2+2+2 program allows high school graduates to begin their medical education at Manipal. Upon successful completion of the premedical program, students transfer to AUA's campus in Antigua to complete their Basic Sciences in two years. Students finish their degree with an intensive two-year Clinical Sciences program, which takes place at teaching hospitals in the U.S., Canada, and India.
"A global society deserves globally educated physicians," said Simon. "AUA gives our students the opportunity to study abroad in India so they can be prepared to engage with patients from a variety of ethnic, national, and cultural backgrounds."
AAPI is a forum to facilitate and enable Indian-American physicians to excel in patient care, teaching, and research and to pursue their aspirations in professional and community affairs. AAPI promotes professional solidarity and the bringing of distinctive contributions from India to the American health care system.
"AAPI has united Indian-American physicians with a common goal – to foster a better health care system around the world," said Simon. "We are honored to have this coveted distinction associated with our university."