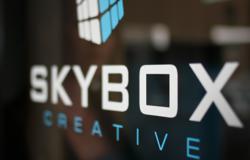 I've been watching the growth of Skybox Creative since its inception in 2006.
San Diego, CA (PRWEB) September 12, 2012
Skybox Creative, a leading provider of web design and branding solutions announced that Robert Barber has joined the organization.
Barber joins Skybox Creative in the position of Project Manager, and will be responsible for client relations, team management and technical consulting to improve the client experience and ensure the highest quality standards for their branding, web and marketing initiatives.
"I've been watching the growth of Skybox Creative since its inception in 2006. I have always admired the dedicated focus that Skybox brings to their work and their commitment to delivering innovative branding solutions," said Barber.
Angelina Sereno, President and Creative Director at Skybox Creative commented, "This is a very exciting time for Skybox Creative. With increasing competition and web accessibility (via mobile devices), our clients are under more pressure than ever to capture the attention of potential customers with an engaging brand experience across digital media platforms as well as traditional marketing mediums. Robert's diverse and extensive experience in design, development and SEO compliments our unique approach to brand development with an emphasis on technology solutions, enhancing our ability to deliver and exceed client expectations." Sereno added, "We are excited to welcome Robert to our executive management team."
With a degree in Media Arts from the highly-acclaimed Art Institute of CA and experience working on the ground floor of several startups as well as holding a lead management role in a large agency environment at Digitaria, Barber comes equipped with the knowledge and skill set that compliments the Skybox Creative team perfectly.
"I have worked with several companies where I've worn a lot of hats. The knowledge and skill set that I bring to Skybox Creative will continue to elevate us to the next level as an agency," said Barber.