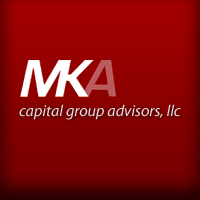 Website will inform potential investors of services and provide general information about additional projects and current funds.
Newport Beach, CA (PRWEB) September 13, 2012
MKA Capital, a nationally recognized real estate firm that has managed billions of dollars in real estate investments from institutions, principals and high net worth investors, is excited to announce the launch of their new website: http://www.mkacap.com/. This site was created to be an informative means for potential investors to learn more about the company and their services. Services include asset management, asset acquisition and development and construction division. Each service can be found on three different pages on the site, which thoroughly illustrates what each service entails.
Aside from learning about the different services, online visitors can also browse through current news and events, new properties that are being developed in CO, CA, HI, OR, UT and AZ, and read investor's testimonials. If an investor is interested in learning more about the company, they can use the easy online contact form. You can speak to one of company personnel directly at 949-729-1660. They include: Jason Sugarman from Financing/ Acquisitions, Ken Lipinski from Accounting / Tax Matters and George Baker, Director of Project Developments.
For more information on MKA Capital, please visit us on the web at http://www.mkacap.com/.