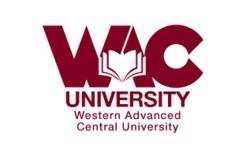 San Francisco, CA (PRWEB) September 12, 2012
With the ever rising cost of living, students are finding it difficult to locate avenues to finance their education more specifically higher education in a cost effective way. In line with the 'Know Before You Owe' campaign, WAC University has joined in with the wider academics to create a model financial aid disclosure form known as the Financial Aid Shopping Sheet to allow students to know and understand the type and amount of financial aid they would qualify for and be able to select aid packages offered under different programs at the institution.
The Financial Aid Shopping Sheet is an individualized standard financial aid award letter that will help students to understand the costs of education before they opt for their desired program. The process is going to enable students in clearly understanding the eligibility for various financial aid options being offered by WAC University Online Degree Programs.
This voluntary disclosure will provide students with critical information about their financial decisions to attend college in a clear, concise and standardized format allowing easy comparisons across programs as well as with other institutions.
"Know Before You Owe, as the name suggests aims to help students know exactly how much their education is going to cost them" commented the Public Relations Officer at WAC University "The Shopping Sheet allows students to weigh their options thoroughly before opting for the one which suits them best."
WAC University is considered a reputable name in the field of online education because it offers a range of career and professional development services. The institution strives to promote access, affordability and attainment in higher education by subsidizing educational costs, providing value for money, and preparing students with a high quality education to succeed in their careers.
About WAC University:
WAC University is one of the largest universities operating online. Through programs and services that are most suitable to meet the learning needs of working adults, The University strives to provide students with a superior and rewarding educational experience. The mission of WAC University is to empower working adults to advance their careers and gain self-satisfaction. The University strives to fulfill its mission by providing flexible Online Degree Programs along with a wide array of flexible student services aimed at catering the needs of working adults.