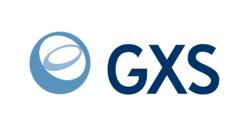 Catalogue-based web ordering offers a cost-effective approach to quickly achieving supply chain efficiencies with small retailers and opens up the opportunity for better customer service
Gaithersburg, MD (PRWEB) September 12, 2012
GXS, a leading provider of B2B integration services, today announced that GXS Intelligent Web Forms (IWF) allows manufacturers to quickly and easily enable their smaller retail customers to issue purchase orders electronically. IWF creates forms to digitize the full lifecycle of supply chain transactions with the customer community from purchase orders and order changes to electronic invoices and remittance advices. By integrating directly with GXS Catalogue, the retail industry's leading data synchronization application that supports product, price and image information, web forms ensure that retail buyers can only select valid, preauthorized SKUs for inclusion on purchase orders.
Most large retail chains issue purchase orders to their suppliers electronically using EDI (Electronic Document Interchange) but smaller, independent storeowners often lack the budget, resources and expertise to support these B2B integration technologies. As a result, a high percentage of the purchase orders issued from smaller retailers are transmitted via fax, email or spreadsheet, creating an efficiency drag on the operations of large suppliers. Using GXS web forms, suppliers of food and beverage, apparel and footwear and other consumer products can offer their customers the option to issue purchase orders online. As a SaaS offering, GXS IWF does not require small retailers to license, install or maintain software. The web-based forms mimic the paper equivalents making the application easy to use without training or technical expertise.
By integrating with GXS Catalogue, the web forms can present users with a preloaded list of available and authorized items for each customer. Catalogue integration ensures that users do not mistakenly request SKUs that are unauthorized, discontinued or non-existent. Retail SKUs consist of long alphanumeric strings which can easily be transposed or mistyped in an electronic ordering system. Some SKUs have special characters such as hyphens or spaces which further complicate the order entry process. Catalogue-based web forms reduce the amount of exception processing and order handling expenses for suppliers. Higher quality purchase order data also reduces the likelihood of shipping delays and out-of-stocks for the retailers.
"Leading suppliers of consumer products and general merchandise have automated many of the order-to-cash and demand planning processes with their larger retail customers. These large suppliers have struggled to gain the same efficiencies with smaller retail chains and independent stores," said Melanie Nuce, director of retail industry marketing for GXS. "Catalogue-based web ordering offers a cost-effective approach to quickly achieving supply chain efficiencies with small retailers and opens up the opportunity for better customer service."
With more than 40 years of experience and more than 5,000 customers in data synchronization, GXS's B2B integration services simplify the power of the retail supply chain. Focused on improving shipping and receiving through adoption of the Advance Ship Notice (ASN) and serialized carton labeling, companies can easily adapt their B2B programs to serve evolving channels such as internet and mobile commerce. Using a cloud-style approach, GXS enhances the flexibility and agility of integration capabilities for buyers and suppliers. Its comprehensive B2B portfolio is used by more than 90% of the Fortune 500 general merchandisers and more than 200 large retail organizations across the globe to enhance procure-to-pay and logistics supply chain visibility, improve data quality and enable complex trading communities.
About GXS:
GXS is a leading B2B integration services provider and operates the world's largest integration cloud, GXS Trading Grid®. Our software and services help more than 400,000 businesses, including 22 of the top 25 supply chains, extend their partner networks, automate receiving processes, manage electronic payments, and improve supply chain visibility. GXS Managed Services, our unique approach to improving B2B integration operations, combines GXS Trading Grid® with our process orchestration services and global team to manage a company's multi-enterprise processes. Based in Gaithersburg, Maryland, GXS has direct operations in 20 countries, employing more than 2,400 professionals. To learn more, see http://www.gxs.com, read our blog at http://www.gxsblogs.com, follow us on Twitter at http://twitter.com/gxs and join us on LinkedIn at http://www.linkedin.com/company/gxs. You can also access our public filings with the Securities and Exchange Commission at http://www.sec.gov/edgar.shtml.
FORWARD-LOOKING STATEMENTS
This press release may contain "forward-looking statements." All statements, other than statements of historical facts that address activities, events or developments that the company expects, believes or anticipates will or may occur in the future are forward-looking statements. These forward-looking statements are affected by risks, uncertainties and assumptions, including but not limited to those set forth in the company's public filings with the Securities and Exchange Commission, including its Annual Report on Form 10-K and its Quarterly Reports on Form 10-Q. Accordingly, actual results or outcomes may differ materially from those expressed in the forward-looking statements. You should not place undue reliance on these statements and the company undertakes no obligation to update or revise any forward-looking statements to reflect events or circumstances that may arise.
All products and services mentioned are trademarks of their respective companies.