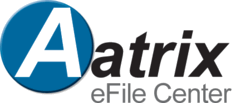 This is a solution that government contractors have been looking forward to for years.
Grand Forks, ND (PRWEB) September 17, 2012
Aatrix Software, Inc., the nations leading Single-Point payroll eFile processors, announced the pending release of automated certified payroll reports. The Aatrix automated unemployment, wage withholding, new hire reports and payments are currently in use by over 265,000 individual businesses in the U S. Aatrix is a dominant force in the market place providing a single-point eFiling solution for reports and payments to over 170 government agencies. The addition of certified payroll reports solidifies their position and will provide continued growth for the next five years.
Comments from Aatrix's CEO
Aatrix CEO Steve Lunseth says, " This is a solution that government contractors have been looking forward to for years. We have made a concerted effort to listen to our customers and to continually improve every aspect of the patented (#7,171,165 ) Aatrix State & Fed Payroll Reports solution. We are uniquely positioned to deliver this powerful solution because many of the businesses looking for this feature already utilize the Aatrix State and Fed Payroll Reports solution for their standard payroll reporting and payments process."
Aatrix Payroll eFiling
With a single selection, contractors will have state and federal certified payroll reports automatically filled in with their payroll data and will have the ability to print and mail these signature-ready reports or eFile them with a couple clicks to the Aatrix Payroll eFile Center for processing.
This product will save contractor hundreds of hours of processing required to produce these reports manually. Completing these reports directly within their payroll software utilizing the actual payroll check data will improve accuracy and virtually eliminate the risk of costly fines and penalties that these contractors often face.
Aatrix supports all state and federal Payroll Reporting Forms including US territories. Aatrix provides plain paper printing, eFiling, and compliance services for State and Federal W2s, 1099s, Unemployment, New Hire, and Withholding Reports currently available to more than 265,000 businesses as a fully integrated oem product within their payroll software. The introduction of the Aatrix Complete Internet 1099 eFile Service will expand this availability to all businesses in the US.
Release Dates
This product is scheduled to be released to Sage® 300 Construction and Real Estate customers in the US and Canada as early as November of 2012. Other customers will see the product available as it is released to other software vendors over the next 3 years.
Aatrix Software, Inc.
Located in Grand Forks, ND, Aatrix Software has been developing innovative accounting software solutions since 1987. Originally founded to develop Macintosh accounting and payroll applications, Aatrix's Electronic Forms Division has established itself as a leader in payroll tax forms for Windows®. Aatrix provides Electronic Payroll Reports and eFiling for Windows® accounting software. Aatrix's finance software has received numerous awards, including Software Digest's highest overall rating and Home Office Computing Editor's Pick.
© copyright 2012 Aatrix Software. All trademarks are the property of the respective companies.