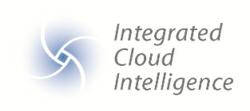 Vancouver, WA (PRWEB) September 12, 2012
Integrated Cloud Intelligence, Inc. (ICI) a premier marketing intelligence firm, has announced the second in a series of thought-provoking webinars on deriving comprehensive and actionable insights from market research is to focus on Market Driver Modeling and how this research can be utilized to optimize revenues, market share and return on investment.
The webinar series will be lead by ICI's CEO and Founder, Dr. Michael R. Malone, who has been providing market intelligence services to many of the Fortune 500 for over 30 years.
"Recent reports noted marketing budgets in High Tech Product and Services companies will increase over 7% in 2012 – signaling a new and sizable wave of marketing efforts attempting to vie for revenue, market share and optimal return on investment," said Malone. "However, it will be the companies who have done the research to align their offerings with customer needs that will be victors."
Participants in the webinar will gain insight into some of the key strengths in market driver modeling, such as: understanding the factors that can be used as proxies for determining market share; in-depth profiling of the competitive landscape vying for market share; optimizing coverage and targeting of a company's product/service portfolio; and developing actionable positioning strategies for leveraging a company's strengths against competitor weaknesses.
As the Founder and CEO of ICI, Dr. Michael R. Malone focuses on market intelligence solutions for the Information Technology sector that deliver actionable insights with measurable ROI. Prior to starting ICI, Dr. Malone was the Founder of Momentum Market Intelligence for over 10 years, focusing on delivering market intelligence solutions to the world's largest Software, Hardware, IT Services and Industrial Supply companies. Dr. Malone has written several works on market research, technology and business practices. He has a Master and Doctorate degree from Claremont Graduate University.
Market Driver Modeling: The Key to Understanding Consumer Purchase Behavior is the second in series of webinars hosted by Integrated Cloud Intelligence. This 30 minute webinar will held on September 19th, 2012 at 1:00 p.m. PST. The webinar will be immediately followed by a 15 to 30 minute Q&A session. Further information and registration is available at https://attendee.gotowebinar.com/register/6794633658514792192. Space is limited, so early registration is recommended.