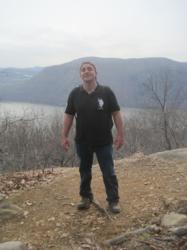 (PRWEB) September 12, 2012
Donny Lowy, the CEO of a New York wholesale clothing business, CloseoutExplosion.com, has published a report on how to save Facebook. While the Facebook website has proven to be a social media success, the company behind the site is facing business challenges due to the inherent nature of its business. While Google is a service oriented business aimed specifically at people gathering information and shopping online, Facebook at its core is a means for expression for its users.
"Unless Facebook starts effectively growing its revenue base, it will be just a matter of time before Google and Linked In drive it into extinction," remarked Donny Lowy.
In his report, How To Save Facebook, Donny offers concrete steps that Facebook can take to maximize its revenue by working with its current member base, and with potential users. His report also offers ideas on how Facebook can attract more business and government users, and how to produce revenue from them.
"In order for Facebook to thrive, it must find a way to monetize its 950 million users, without alienating its users by using counterproductive revenue generating steps," said Donny Lowy, who uses various Facebook marketing tools to market his wholesale export business to wholesale buyers located in Nigeria, South Africa, Mexico, and in over 25 other countries, including the United States.
His brief report offers Mark Zuckerberg and his fellow executives with concrete steps to increase Facebook's earnings. "If these steps are implemented it can also help Facebook's reverse the decline of its share price, since the social media's bottom line will have an opportunity to improve," added Donny Lowy, an online entrepreneur who runs a network of wholesale and closeout websites.
The Facebook marketing report discusses steps such as dynamic affiliate marketing, community based referral networks, and peer based search results. While there have been very lively discussions over whether a Facebook user is predisposed to making a purchase, Donny Lowy is of the opinion that there is no difference between a Google and Facebook user, since with over 500 million daily users, Facebook most likely counts a strong percentage of Google users as members. Now the challenge is only to find ways to produce revenue from these members at the time of online engagement with their Facebook accounts.
This new report, How To Save Facebook, might very well be the answer for Facebook shareholders, users, and business partners.