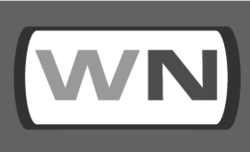 Hassle-free high-speed hosting for any size website
Arlington, VA (PRWEB) September 12, 2012
Located in Arlington, VA, WebNet Hosting has been providing business class web hosting services to over 10,000 customers worldwide since 2003.  Their state of the art data center includes full redundancy, which has presented their clients with the comfort of a 100% uptime guarantee on a fast, reliable network. Since their inception, the WebNet Hosting team has made a lasting positive impression on the web hosting and e-commerce communities with their fast response technical phone support and high speed hosting services.
The Business Web Hosting package is ideal for hosting websites with 1-1000 pages, including Open Source CMS systems such as WordPress, Drupal, Joomla and various Blog websites. The web hosting package is perfect for business that are looking for 100% uptime, fast technical support, as well as email collaboration tools and spam filtering solutions. There is no setup cost involved with hosting a website at WebNet Hosting. WebNet Hosting also offers a free migration service and will move your website from any web host and free of downtime to your new hosting account.
All of WebNet Hosting's packages include the following Features

Unlimited Disk Space
Unlimited Bandwidth
Unlimited email accounts
Nightly Full Backup
High Speed Dell Cloud Servers
27/7/365 Instant Technical Phone support assistance
cPanel Automated Control Panel
Over 50 Additional Features
To setup your website and take advantage of these generous features visit their Website http://www.webnethosting.net or simply call their toll free number 1-877-503-HOST(4678)
About WebNet Hosting LLC.
WebNet Hosting offers hassle-free high-speed web hosting for any size business as well as support e-commerce hosting. The distinguished WebNet team strives to be a friendly and accessible group of experts that always puts the client first. Since 2004, WebNet Hosting has become expert and industry leaders in Website Hosting and e-Commerce sectors.
Contact
WebNet Hosting LLC
http://www.webnethosting.net
1-877-503-HOST(4678)
Read their blog @ blog.webnethosting.net