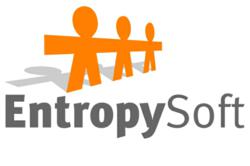 Our Google App Connectors make it possible for organizations to easily access and act upon the content created in each app.
San Francisco, DA (PRWEB) September 12, 2012
EntropySoft, the content integration company, today announced the availability of new connectors for SharePoint 2013, Google Drive and Gmail Connectors. Currently available as beta versions via EntropySoft Labs, these three beta versions are the latest additions to EntropySoft's expansive portfolio of more than 40 Connectors that allow organizations easy and actionable access to content stored in various on-premise or cloud content repositories in an organization.
"Google Apps is fast-becoming an integral part of organizations' network as more companies are making moves toward cloud architectures, in part for the cost efficiencies associated with hosting services in the cloud. Additionally, the popularity of SharePoint inside organizations continues to grow," said Nicolas Maquaire, CEO of EntropySoft. "Our Google App Connectors make it possible for organizations to easily access and act upon the content created in each app. And because our SharePoint integration is so popular, we wanted to quickly support those IT organizations currently testing the recently launched beta version of SharePoint 2013."
Continuing it's support for key ECM systems, the EntropySoft Microsoft SharePoint 2013 beta connector includes support for query, folder, document creation, permissions, and versioning among other features. It works as a stand-alone for traditional OEM applications or with EntropySoft Content Hub. It contains pre-built content processes for migrating content to SharePoint 2013 and publishing content to SharePoint from legacy ECM systems. It also includes bi-directional synchronization.
The Google Drive integration provides full read/write access to all Google Drive accounts attached to a Google Apps domain. All item types are supported: collections, native files, documents, presentations, spreadsheets, forms and drawings. Any third-party product or line-of-business application can retrieve, create, delete, and update all above items, as well as create new versions and retrieve users, groups and permissions. It also features a dynamic "repository discovery" capability, allowing a single configuration for all Google Docs accounts within a domain.
The Gmail integration provides read access to all Gmail accounts attached to a Google Apps domain. All emails from a Gmail account can be retrieved, including email body, attachments, associated labels and conversation identifiers. A similar "repository discovery" feature is also supported and allows a single configuration for all Gmail accounts within a domain. It also supports proprietary Gmail IMAP extensions, which enable customers to group emails by thread, access email labels and generate unique email links.
EntropySoft's Google Apps and SharePoint 2013 Connectors are currently available as a public beta offering. Customers interested in evaluating a beta version can submit a request via EntropySoft Labs, part of the company's recently re-branded website. Information on how to get pre-production versions of new connectors, along with a blog on enterprise content integration and successful management of content fragmentation issues are available. Among the sites other features are product information and content presented by use case, solution type and customer point-of-view to help guide a wide range of IT pros with information to satisfy their specific content integration needs.
About EntropySoft
EntropySoft is a content integration software company that connects people and applications to information. EntropySoft's specialized Connector and Content Hub technologies are used by large organizations and major software vendors alike to quickly and easily search and access information, and to simplify the integration of various enterprise applications with content management products. With quality products and easy integration in application areas including Enterprise Search, Business Process Management, e-discovery, Records Management, Collaboration, and Data Loss Prevention, global leaders including EMC Kazeon, Endeca, HP, IDS Scheer and Symantec have chosen EntropySoft. http://www.entropysoft.com