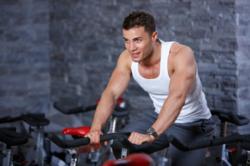 The answer to cardio timing during a weight lifting regimen largely depends on the primary fitness goal of the exerciser.
(PRWEB) September 12, 2012
On September 12, 2012 Fitness-Baron.com published an in-depth article that addresses the issue whether it's better for weight lifters to do cardio before or after weightlifting.
The article also addresses other types of fitness pursuits. The point of the article is that the timing of cardio during an exercise session largely depends on one's primary fitness goal. For example, if the primary goal is to build muscle, cardio should be reserved until after the weight lifting session.
The article also covers the cardio equipment used by the author of Fitness-Baron.com. It doesn't specify a better cardio option; instead states the author's preference.
About
Fitness-Baron.com is a fitness website with a weightlifting bent, but also covers cardio, weight loss and yoga ... mostly from the weight lifter's perspective. Started in 2012, Fitness-Baron.com seeks to inform readers about building quality muscle based on actual experience in the gym.
Fitness-Baron.com also publishes 42 free workouts to help any beginner or intermediate weight lifter get going with proven weightlifting and bodybuilding workouts. The 42 workouts include toning and lean muscle options as well for those who don't wish to build a massive physique.
For more information, read the full article on cardio timing by Fitness Baron here.