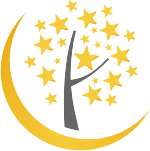 A collection of videos by dream experts brought to you by Carpathia Films, Miagico Productions, and Dreams Cloud.
Sterling, VA (PRWEB) September 13, 2012
Dreams Cloud, a subsidiary of DBI, has released a collection of video interviews, blogs, and educational lectures under its new TV page. The collection includes interviews with dreams experts conducted in collaboration with producer Giovanni Igneri on his upcoming documentary: Enigma, A Dream Documentary. "Enigma explores the simple question of why we dream" explains director Peter Bean. "Dream enthusiast Maria Cernuto is taken on a journey of discovery where she uncovers the many layers within the dream world. Through unprecedented interviews with scientists, skeptics, and everyday people, as well as experiments which test her dedication, she will attempt to show the world that, not only are dreams vital to our wellbeing, but are also extraordinary resources which very few tap into." adds assistant director C. Michael Thomas.
Dreams Cloud's website is an in-depth resource center for dream experts, enthusiasts, and all dreamers around the world. "Dreams are natural built-in mechanisms to help us. Around the globe, many have dedicated their lives to the understanding of dreams and to bringing such understanding to us," said Matt N Tabrizi, CEO and Co-Founder of Dreams Book. "It is a true pleasure to bring these experts and their works to our audience."
About Enigma: A Dream Documentary:
Enigma: A Dream Documentary is a film currently in production, which explores the simple question: Why do we dream? Carpathia Films, Miagico Productions, and Dreams Cloud invite you to be among the first to voyage into this curious Enigma of dreams. For more information, email: info (at) enigmadreamdoc (dot) com.
About Dreams Cloud
Dreams Cloud (http://www.dreamscloud.com), a subsidiary of Dreams Book Inc. (DBI), is a global resource available in dozen of languages, which specializes in gathering, saving, and tabulating a statistical compilation of dreams. The website provides its members with tools to log their dreams, create various dream journals, save them privately or share them publicly or anonymously, and receive reflections on their dreams. The goal of Dreams Cloud is to better its members' lives and those of the public through its efforts.
About DBI
Dreams Book Inc. (DBI), a Herndon, VA, based company, is the creator and manager of various internet-based projects. DBI employs fractional management and in-house expertise and development as well as a multi-national outsourced team to create value for its stakeholders through synergetic and strategic project management. DBI specializes in projects that provide social benefits and have mass appeal.
iPhone and BlackBerry are registered trademarks of Apple and RIM respectively.