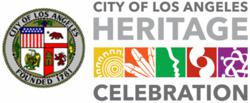 2012 LATINO HERITAGE MONTH THEME: Celebrating the Latino Dream, Achievements, and Legacy
Los Angeles, CA (PRWEB) September 12, 2012
City residents, business and community leaders will join Mayor Antonio Villaraigosa for the opening ceremonies to the City's Latino Heritage Month on Wednesday, September 12, 2012 from 10 a.m. to 12 p.m.
The event themed "Celebrating the Latino Dream, Achievements, and Legacy" will kick off its Opening Ceremonies inside Council Chambers to the sounds of ethnic and folkloric music, song and dance from Mexico, Central America and Peru, which will be followed by the introduction of this year's honorees and unveiling of the 2012 Latino Heritage Month Calendar and Cultural Guide produced by the Department of Cultural Affairs. The event will take place at the City Hall South Lawn located at 200 N. Spring Street in Los Angeles, CA 90012.
Latino Heritage Month not only celebrates the rich diversity of Latino cultures, traditions and contributions, but also honors outstanding individuals of Latino descent who have contributed to the advancement of Latinos in the United States and internationally. Among this year's honorees are: Spirit of Los Angeles awardees "Dreamers" DREAM Team Los Angeles, CHIRLA's Wise Up! and California Dream Network – part of the national Dream Graduation Campaign, since 2009 these student activist groups have worked toward responsible immigration reform and to empower undocumented immigrant youth, so that they may become advocates of their own rights in the United States; Dream of Los Angeles awardee Mia Lehrer, a world-renowned architect and environmentalist who is widely recognized for her progressive landscape designs that couple natural landmarks such as parks, lakes and rivers to with ecologically and people-friendly public spaces; Hope of Los Angeles awardee Maria Elena Durazo, a daughter of Mexican immigrant farm workers who as a child traveled from Oregon to California with her parents and nine siblings working in the fields, as Executive Secretary-Treasurer of Los Angeles County Federation of Labor (AFL-CIO) Durazo represents more than 300 local unions and 800,000 workers in every key industry including transportation/ goods movement, entertainment/ media, services, public sector and retails, health care and communications and more.
"These remarkable honorees and their achievements reflect the Latino community's values of pride, sacrifice, and hope for the future," Mayor Villaraigosa said. "A community as rich and diverse as Los Angeles itself, Latinos through their contributions have been and will remain essential to the success of our great City."
The ceremony will be followed by food and live entertainment on the South Lawn, which will feature performances by Suzy Hansen's Latin Jazz Band; INCA, the Peruvian Ensemble made possible by The Music Center; Plaza de la Raza Cultural Center Youth Mariachi Ensemble and Salsa Band; Folklor Pasión Mexicana; Ballet Folklórico Mi Linda Nicaragua; a Tango ensemble; and others.
Latino Heritage Month launches a month-long calendar of cultural events; arts activities; free music classes for elementary, middle, and high school students presented by the City of Los Angeles and the Department of Cultural Affairs (DCA) through its Music LA Program; and a Poster Contest open to all Los Angeles County students (grades K-12) that encourages the creation of original artwork based on their interpretation of the 2012 Latino Heritage Month's theme "Celebrando los sueños, logros y el legado latino – game changers." Poster competition winners will be notified after September 17, 2012.
A list of all activities and events is available at http://www.culturela.org. For more information, call (213) 922-9762, or follow us on Facebook at http://www.facebook.com/HeritageLA