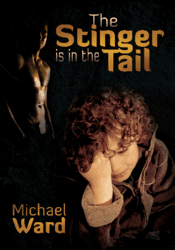 (The book) is always compelling, demanding that readers understand the true face of molestation and the effect it has on the life of the victim.
INDIANAPOLIS
(PRWEB) September 18, 2012 -- Seven-year-old Mikey O'Farrell is a bright, normal boy who loves to accompany his mother to her job as cashier at a local movie theater, notes the author of this new novel. Watching movies while his mother works, he encounters child molesters who use his innocence to commit lewd acts on him. At home, he is further abused by his mother's boyfriend, a sadistic thug who abuses Mikey, and his mother, both physically and sexually. Sadly, there are other incidents, including a violent rape at age 10 by his parish priest. The abuses create a highly sexualized boy who associates sex acts with love and acceptance.
As Mikey enters his teens, he finds himself driven by obsessive sex acts, not only with adult strangers but his peers and two younger brothers, who have their own issues with abuse. Wracked with guilt inspired by his religious beliefs, and his desire for a heterosexual life, he finds his addiction to sexual acting out impossible to curb, continually drawn to abusers. At the end of World War II, at age 16, Mikey enlists fraudulently in the Army, with a forged birth certificate, where he hopes to get his life on track and see the world.
The Stinger is in the Tail is a heart-wrenching portrayal of the sexual crimes heaped on Mikey, and the manner in which the boy adapted to the abuse. At times, the novel is graphic in language and sexual aspects, but it is always compelling, demanding that the reader understand the true face of molestation and the horrific effects it has on the lives of the victims.
Author Michael Ward is a California resident who has written for TV and is recently retired from a career in painting and teaching art. This is Ward's first published novel. He has already completed Books II and III, to complete the trilogy and he hopes they will be available soon to those who want to see where Mikey's life journey takes him.
----------
For additional information, please visit http://www.michaelwardbooks.com.
The Stinger is in the Tail
Michael Ward
Dog Ear Publishing
ISBN: 978-1-4575-0796-0
576 pages
$25 US
Available at Ingram, Amazon.com, Barnes & Noble and fine bookstores everywhere.