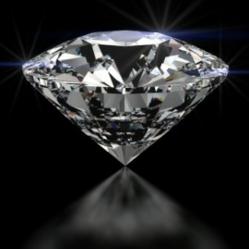 A nonprofit institute, GIA's mission is to ensure the public trust in gems and jewelry by upholding the highest standards of integrity, academics, science, and professionalism through education, research, laboratory services, and instrument development.
New York, NY (PRWEB) September 12, 2012
Scott Ryan Tischler warns of the newest "rip-offs" or "scams" in the diamond and jewelry industry.
1. Certifications. When purchasing a diamond, or semi-precious stone, it is important to have a reputable company provide you with a certificate as to the grading, weight and other scientific properties of the stone. One of the most reputable and most recognizable name is GIA. EGL and IGI to name a few of the other reputable names in the industry. Many jewelry stores or independent jewelers will use certificates where they will grade the stone themselves. Unless they have a degree in grading, it is most likely a scam or a way to entice you to buy a stone.
2. Fracture filled or laser drilled stones. Laser drilled and fracture filled stones is a process where the imperfections, are drilled out, then filled with a special silicon cement. This allows a diamond that may not be as attractive to look amazing when the process is completed. The advantage is that someone can afford a larger diamond and a fraction of the price. This is acceptable if disclosed properly to the client. If it not disclosed properly to the client, then it is another form of a scam or "rip-off" in the industry.
3. Cut. Most people are familiar with the 4 c's when buying a diamond. Cut, Clarity, Color and Carat weight. So many sales individuals focus on the color or clarity as the most important characteristic. The most important C really is the Cut. The cut can represent 40% of the value of the stone. The cut determines how well the diamond sparkles when the light hits it. Focus on a well cut stone, and you will have a stone that sparkles even after you leave the jewelry store.
Remember these tips when shopping for jewelry and you will be able to avoid some of the "rip-offs" that are out there.