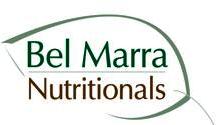 Spokesperson for Bel Marra Health Dr. Victor Marchione says, "Sugar content analysis has shown that the amount of carbohydrates in these breakfast cereals is significantly higher than that in bread and thus for the consumer, this may be quite deceiving."
Toronto, ON (PRWEB) September 15, 2012
Bel Marra Health, well known for offering high-quality, specially formulated vitamins and nutritional supplements, supports recent research that outlines cereal as possessing some of the most dangerous levels of carbohydrates.
The Australian research study was fueled by the need to continuously monitor the nutritional content of various food items that are being sold in the groceries. The researchers thus embarked on a survey in which they collected the information presented in the product labels of food items during two collection periods, namely in 2004 and in 2010. After collecting this information for both years, the information per food category was then compared and analyzed.
The results of the study showed that breakfast cereals did not improve in terms of the amount of carbohydrates from 2004 to 2010. In the year 2004, breakfast cereals were determined to contain high amounts of sugar and thus may affect the health when consumed in regular diets. Reviewing the information in the product labels of these breakfast cereals in 2010 showed that the amount of carbohydrates still remained the same, thus indicating that this particular food item did not improve in terms of nutritional content in the last six years.
Spokesperson for Bel Marra Health Dr. Victor Marchione says, "Sugar content analysis has shown that the amount of carbohydrates in these breakfast cereals is significantly higher than that in bread and thus for the consumer, this may be quite deceiving."
CEO of Bel Marra Health Jim Chiang says, "For consumers who are concerned with their health and diets, they would often prefer to have cereal for breakfast, based on the notion that this food item contains high amount of fiber that will help in digestion, similar to the effect when consuming fruits and vegetables."
The consumer may also think that there may be less sugar in breakfast cereals as compared to having two slices of bread or a muffin for breakfast. The information presented in this recent medical report shows that certain food items in the market may not be healthy enough to include in our regular diets because of its high levels of carbohydrates. It may be healthier to consume fruits and vegetables than certain brands of breakfast cereals.
(SOURCE: "journal Appetite", Nutritional quality of Australian breakfast cereals. Are they improving? October 2012)
Bel Marra Health, the maker of Heart Rescue, offers high-quality vitamins and nutritional supplements in formulations designed to address specific health concerns. All ingredients are backed with scientific evidence. Every product is tested for safety, quality, and purity at every stage of the manufacturing process. Furthermore, Bel Marra Health products are produced only in federally approved facilities, going that extra mile to ensure our health conscious customers are getting top quality products. For more information on Bel Marra Nutritionals visit http://www.belmarrahealth.com or call 1-866-531-0466.
Bel Marra Nutritionals, Inc.
100-7000 Pine Valley
Woodbridge, ON L4L 4Y8
pr(at)belmarrahealth(dot)com
866-531-0466
http://www.belmarrahealth.com