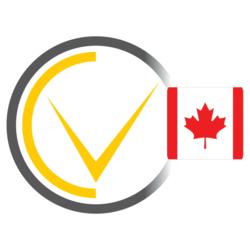 Visitors to the relaunched website can browse items by feature, function, brand, and specifications, as well as compare those attributes among multiple items.
Edmonton, AB (PRWEB) September 17, 2012
Online digital-equipment retailer Computer Valley announces the relaunch of its flagship website, http://www.computervalley.ca. Canadian residents and other customers worldwide now have a much more user-friendly interface with which to take advantage of the enormous inventory, outstanding savings, courteous and helpful customer service, and shop-from-home convenience offered by Computer Valley.
Computer Valley sells comprehensive lines of computers, peripherals, parts, media, and other equipment, along with personal and commercial television equipment and media, still and video cameras and equipment, GPS devices, games, and POS systems and other commercial digital equipment.
The retailer's business partners in desktop, notebook, server, and workstation computers include HP, Dell, Lenovo, and Acer, while their Android and Windows OS lines of tablet PCs include Acer, Fujitsu, Hip Street, HP, Gigabyte, and Kobo. Computer Valley also offers e-book readers and computer accessories from Aluratek, Antec, Belkin, Coby USA, D-Link, Hip Street, Kobo, Logitech, Netgear, Seagate, Synology and Western Digital. In addition, they carry complete lines of computer casings, fans, memory, motherboards, power supplies, networking devices, and storage media.
Television and audio equipment available through Computer Valley includes combo, LCD, LED, and plasma monitors; hi-fi systems, MP3 players, and digital sound recorders; and projectors, screens, and accessories. They also carry an exhaustive inventory of optical equipment such as cameras for personal and commercial use, binoculars, spotting scopes, and accessories.
As an online retailer, Computer Valley is able to stock far more inventory, including difficult-to-find items and parts, than brick-and-mortar stores. They also have a generous backorder policy, enabling customers to obtain many items that other online retailers do not offer. Visitors to the relaunched website can browse items by feature, function, brand, and specifications. Making the site so customer-oriented has been a major factor in the company's success. Each item is represented by one or several images, specifications, a verbal description, and links to the manufacturer's website and further detail regarding the item. The additional detail often includes unbiased ratings, similar products, and the manufacturer's complete specifications.
Computer Valley's operation as an online retailer allows them to offer their products, equipment, and supplies at a considerable savings compared to brick-and-mortar outlets. They keep their operating costs low, and pass the savings along to their customers. Convenience and savings are not the only reason that customers trust Computer Valley, however, the retailer's Comodo SSL security with US$250,000 identity protection, live phone-chat support, and Better Business Bureau accreditation underscore their commitment to secure online shopping.
Customers in remote locations find the retailers' website, selection, and savings particularly valuable. Since 2010, Computer Valley has partnered with major Canadian distribution centers to ship items to their customers from nearby locations. With Computer Valley's generous return policy, customers are at no risk of being stuck with defective or mistakenly ordered items.
Founded in 2009 as RMS System Solutions, Computer Valley also offers corporate and volume discounts on top of their already very competitive prices. All products available on their websites are brand new, shipped directly either from a Computer Valley distribution center or the manufacturer. The retailer strives to maintain very low shipping rates, even to very remote locations. In practically all cases, Computer Valley ships customers' items, all of which are covered by a 30-day Computer Valley warranty and a one-year manufacturer's warranty, within one day of ordering.