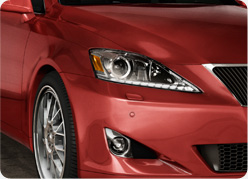 You could save over $500.
Newark, New Jersey (PRWEB) September 12, 2012
Gone are the days when a consumer was required to get in his car and drive across town to an insurance agent's office to purchase auto insurance. Never again does he have to sit in the agent's office and fill out sheets of paperwork, then wait for the secretary to type the information onto additional forms. All of this has changed because consumers can now use a computer to go online to find the very best deals and the very best companies for all of their insurance needs. Whether the need is auto, life, health or home insurance, all of these can be acquired with the stroke of a computer keyboard.
With http://www.INSVIA.com, an individual is able to find answers without any lengthy delays. There is no need to hold on a phone while someone in an office looks up figures or vital information. Since time is money, this online process saves on both of these for the insurance customer. When a consumer's zip code is entered on the site, the system will automatically locate insurance companies within the area that offer great deals on the types of coverage for which he is shopping.
There is absolutely no cost to use the new service. Because of this, the savings for the consumer multiply quickly. Rather than paying for gasoline to drive to an agent's office, or having to take time off work to meet with the agent during business hours, an individual can simply pour himself a cup of coffee and sit down at the kitchen table to shop for all of his insurance needs. Many web sites specialize in and offer only one type of insurance coverage. With this scenario, a person is required to go from site to site to find coverage for each of his insurance needs. With this site, however, there is no longer a need to surf the internet trying to find home insurance coverage after locating an automobile insurance policy. All of a person's insurance needs can easily be filled here.
It can be a scary thought for a person when he thinks about entering his personal information onto a web site. This fear can be put to rest, though, because the site uses secure technology to help ensure that the information entered by a consumer is protected from abuse. An individual simply determines the type of insurance coverage needed, as well as any requirements that may have to be fulfilled to ensure there will be adequate coverage. Next, this person merely enters the zip code and then enjoys the ease and speed with which the insurance information is provided. By then comparing the results, he is able to select a quality product without unnecessary hassle or pressure.
To learn more or get a free, no obligation insurance quote go to http://www.Insvia.com/